Stir it up | London's cocktail craze
From cocktail bars to mixing masterclasses and the number of drinks being served, we chart the facts and figures of stratospheric rise of London's cocktail scene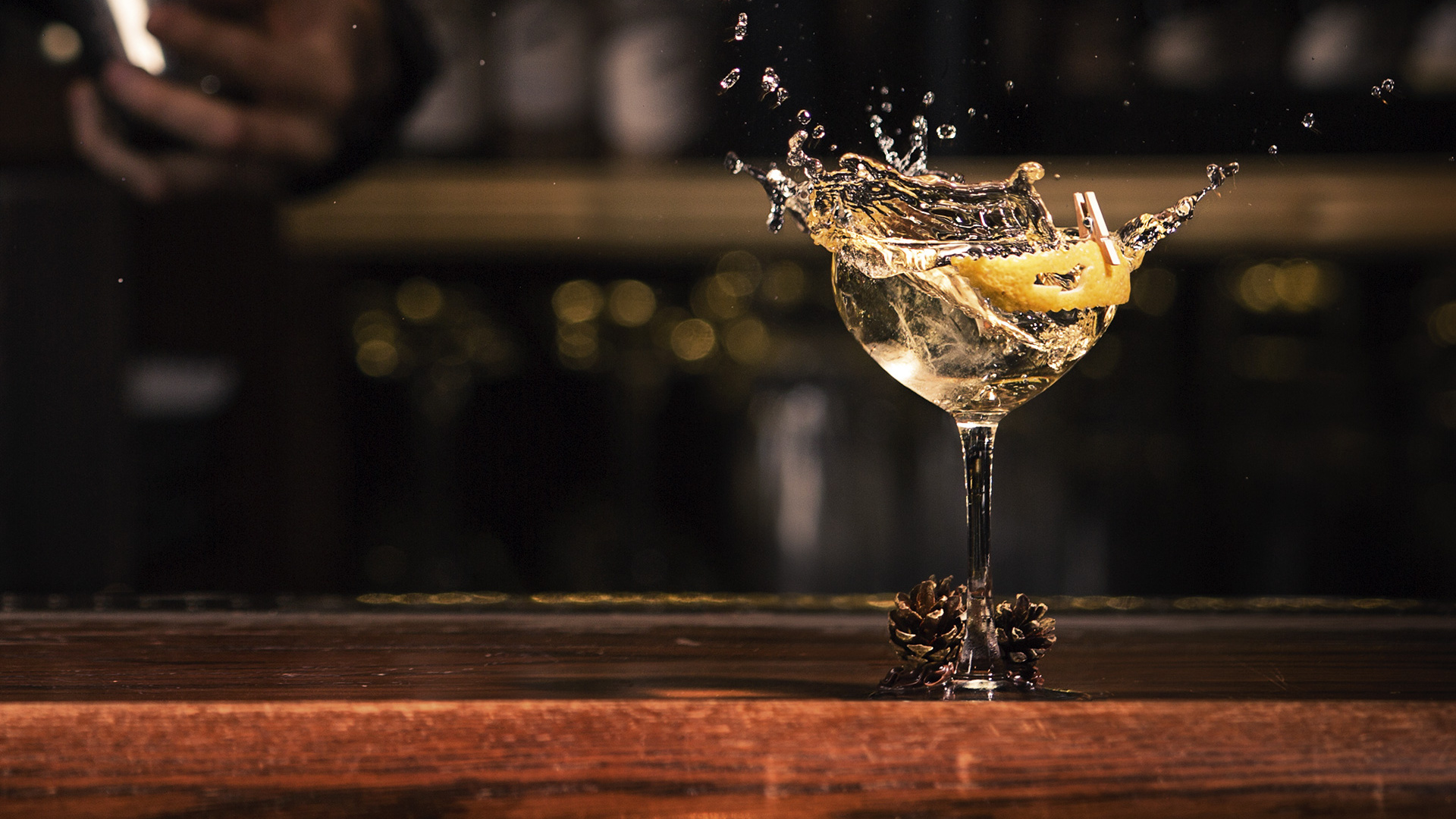 We all know Londoners love cocktails. The availability, quality and interest in them has been growing steadily since about 2009, in parallel with London's food revolution. But it wasn't until a recent tour of a new booze venue in Shoreditch that I became fully conscious of the full extent to which this city has become completely hooked on mixed drinks.
Here, hidden behind the new TT Liquor shop in Shoreditch, was effectively a mini empire, housing a bar, events spaces and, most surprisingly, four teaching rooms, inside which up to 160 people a day could take part in cocktail masterclasses.
In the last year alone, this class arm of TT has taught 15,000 people, which to me indicates an audience that's not just hungry for, but obsessed with, mixology. Had this slice of the industry got high on its own hype or were there others, elsewhere, making and selling cocktails at such scale?
Research facility CGA Strategy assessed in a recent report on cocktail trends that they have "become part of everyday drinking. A fifth more outlets stocked cocktails in 2016 than in 2015 – and even three in ten pub restaurants sell them now." Indeed, compared with only a few years ago, whether you're sloshing some at a bar or pub, having someone teach you how to make them, or creating them at home based on what you've picked up elsewhere, almost every way to enjoy cocktails has undergone a change.
In 2017, there are cocktailing opportunities at every level. At the top of the chain, 400 martinis are sold weekly at the five-star Connaught Hotel bar, while Nightjar, the popular cocktail bar and live music venue which opened in 2010, now has an Instagram following of 33,000 as well as a six-week waiting lists for reservations.
Another regularly lauded hotel bar is Dandelyan at the Mondrian, well known because of its founder Ryan Chetiyawardana's innovative approach to serving pre-batched cocktails that can take seven months to develop.
Of the 8,000 weekly drinks served at Dandelyan, 4,200 are cocktails, the most popular being a drink with gin, champagne and green cardamom called Fairchild's Mule. The drink outsold any other food or beverage item in December.
'Seven months per menu?' you ask. This is because Chetiyawardana asks every team member to generate ideas based around a given theme. "The beauty of [this] is that everyone interprets it their own way," he explains, adding that even the research stage can take around four months.
The capital's cocktail boom has also enabled more niche concepts to pop up. While too new to predict its popularity, there's Untitled bar in Dalston – co-owned by Tony Conigliaro, who's also behind cult bar 69 Colebrooke Row – which, with its silver walls and communal drinking table, seems like more of catwalk than a bar.
Meanwhile, the downstairs portion of the new Scout bar, from industry favourite Matt Whiley, includes a private area called Laboratory where, much like a restaurant chef's table, ten people can learn about their drinks as they're made.
The best bartenders here might now have cultish followings, but it's not just the top shakers who are nailing the numbers. Related events, encompassing both tastings and tours, are booming, with consumer ticket sales for last year's London Cocktail Week increasing by almost 50% to 21,750. Then there's Cocktails in the City, a three-day London cocktail bonanza which has three more cities in sight for 2017.
So if more cocktails are being sold, has this also changed how we're drinking?
Yes, according to more research from CGA Strategy, showing that while the overall volume of cocktails drunk in 2016 dropped by 1%, the value of sales went up by 2.8%, indicating that consumers are "spending more money on slightly fewer drinks".
Chetiyawardana says that many who come to Dandelyan "know what we do" so are likely prepared to spend more for well-made drinks. Looking more broadly, Tatiana Mercer, founder of bar concierge BarChick, says that of the different London drinkers now there are also "what we call aficionados, who just want to talk to the bartender to find out about the product."
Luckily, today, thanks to things like masterclasses, it's never been easier to get close to the action. "There are people who are leading gin journeys and negroni tours, there are specialists teaching you everywhere," comments Mercer. "The TV show Sunday Brunch has done a lot for putting cocktails in people's heads. It's riding a massive cocktail wave."
Take London Cocktail Club, who in 2014 had up to ten attendees for its weekly masterclasses and now does the equivalent (mostly focusing on bellinis and Pornstar martinis) in each of its ten venues.
At TT Liquor, co-founder Alastair Tatton admits that having led classes more than 11 years ago, this is "not something brand new on the market" but that it might not have been possible to open his latest baby ten years ago. "It has taken some time for the public to appreciate this new way of learning to make cocktails."
Its wide-ranging popularity – TT's participants might be small private groups, individuals with lots or little experience, or corporate team-building groups – he believes, is down to "people socialising [who] want more experience-based activities rather than simply going out for a couple of drinks."
People are spending more on fewer drinks
Face-to-face tuition has its benefits, but if the publishing arena is anything to go by, so does teaching yourself at home. Denise Bates, publishing director at Octopus Publishing Group, maintains that while the majority of drinks books used to be wine and occasionally whisky titles, major growth has come from non-wine books, "in particular cocktails, spirits and beer," (a recent top hit 101 Gins To Try Before You Die sold 20,954 copies last year).
She has seen significant interest in books that "help people understand how [artisan] spirits are made, how to judge quality and, of course, how to use them in cocktails. It's similar to what happened in food – people want to understand the provenance, the people and the story behind what they're drinking."
It's the same in the DIY cocktail arena. For Nicola Lando, director of ingredients marketplace souschef.co.uk, Londoners are experimenting with "a combination of real fruit and infusing their own syrups… [for example] we've seen a huge growth – 400% on the previous year – in Funkin' Fruit Purees", bought both by bartenders and at-home makers. Similarly, sales of Lakeland's gin botanicals, including pink peppercorns and hibiscus flowers, were up by more than 450% compared with the previous year, and made.com sold double the number of its £199 Cora drinks trolleys towards the end of 2016.
On an already bulging stage, is there room in London for any more? For Tatton, the last ten years have been a "real improvement" in terms of the quality of the ingredients available and the legions of small producers of spirits, liquors and other products, which he hopes "will continue to grow even stronger."
There's always room for innovation, says Chetiyawardana, "as long as it's authentic and aiming to address a problem or gap – innovation for the sake of being different or controversial is gimmicky. Jumping on bandwagons is part of human nature, but hopefully an industry as universal as food and drink will continue to be honest and connected, rather than the 'new rock and roll' it's [been] trumped up to be."
Excuse me while I check on my vermouth.