Q&A: Cronut creator Dominique Ansel on his new London bakery
There's a certain magic in a perfect pastry, and that's something that Cronut creator Dominque Ansel knows all too well. Here, he talks about The Great British Bake off, why baking is so special and his first London restaurant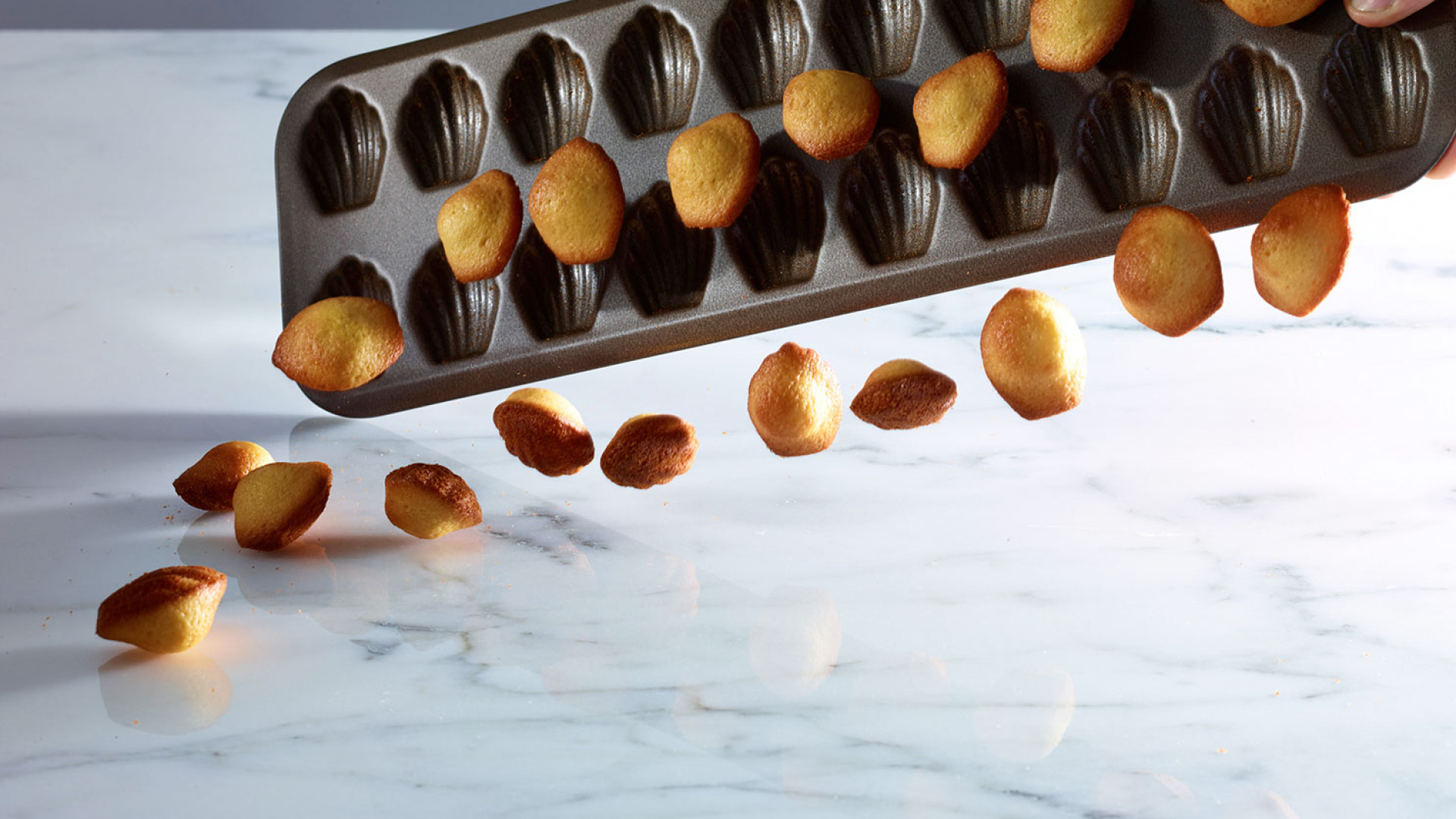 We don't know what heaven would taste like, but we're sure the Cronut comes pretty damn close. For the uninitiated, the Cronut is a croissant-donut hybrid – light, flaky croissant, that's shaped and filled like a donut before being fried and rolled in sugar. These things are so good they've got a cult following in New York, with people queuing for almost two hours at 6am to get their hands on one. But there's good news: Dominique Ansel, the man behind the pastry, has landed in London, bring the Cronut and other assorted utterly delicious baked goods with him. He tells us about the new site, his career and why baking can be so magical.
Have you managed to eat anywhere while you've been over?
I was in London for three weeks for the opening. I spent about 18-20 hours a day at the bakery so I didn't see much of London, but I've been going back and forth quite a lot for the past year. I went the The Clove Club, I took the team to Dishoom, which was very nice Indian food. I also went to Honey & Co. The food scene in London is really amazing.
Why did you decide to open a pastry business in London now?
I think that London is a great place, it reminds me a lot of New York. The food scene is amazing, the people are super open-minded, we have access to a lot of talent. For me, that's one of the most important things, to have the talent locally, the resources, the access to the ingredients and to have clientele that's willing to travel for you and that's excited about the things that you do.
How would you differentiate between your bakery and other bakeries in London?
We dig very deep into the culture, understanding the local traditions, using local ingredients and reaching out to the crowd emotionally. We like memories, we like traditional food that customers have had before that we revisit. It's really digging deep into the culture and understanding it and connecting with it.
Have you created some special items for the London bakery?
About 40% of the menu is London-only items. One of my favourites is the banoffee paella, which we cook in a paella pan. I remember going to Barrafina a few times and I loved the Spanish food and tapas there, so I was inspired by Spanish cuisine, using the paella pan to caramelise the bananas and to build the paella in the it. We have light, caramelised bananas that are glazed with a little bit of passionfruit, topped with dulce de leche cream and finished with a cookie crumb. We serve it from the pan and flip it upside down on the plate, and then we add a big dollop of whipped cream.
We also have an Eton mess. It's actually a small clear box that presents five perfect strawberries made out of mousse and jam, and it's decorated with some greens and some yoghurt meringue, and we ask people to take the box into their hands and to shake it to make a mess themselves. We'll also be doing the Cronut, changing the flavour every month.
Pastries from Dominique Ansel Bakery London – in pictures:
Where do you get ideas like this?
It's all based on the local culture. I wanted to do my own interpretation of this traditional dessert. Instead of being messy, it all lines up and is perfect and beautiful and I'm asking people to interact with it and to shake this box themselves… It's that moment where people can really connect with their food that makes it so special.
What's your favourite creation out of everything that you've made?
I'd say it was the Eton mess. But another one is the DKA – Dominique's Kouign Amann – it's our signature in New York and Tokyo, and it's been in best-seller in London. It's a flaky croissant, caramelised with a crunchy shell on the outside, flaky at the centre, and when it's just warm, straight from the oven, it's divine. I try to eat one every morning – it's true! I absolutely love it.
What is it about baking that inspires you so much?
To me, it's not even a job; it's a lifestyle. I think it brings people together. Eating something sweet is always a time when people make themselves happy, it's indulgence. It's a time where people share moments together. I see it every day. What makes me happy about baking is to see people's emotions when they come to the bakery and see their reactions to food. Baking can be very emotive.
Where did first learn about it and when did you decide to go down that route rather than straight cheffing?
When I was 15, my parents had no money to send me to school, so I decided to look for a job to support the family. My dad was working in a factory and my mum was taking care of four kids, so we didn't have much income at the time. I decided to find a job working in a restaurant and find a school that would teach me how to cook at the same time. So I did that for two years in a savoury kitchen, and one year in pastry, and I just fell in love with it and stuck with it.
Before you left school did you already know you wanted to get a job in cooking or did you just fall into it?
In the beginning it was just something that I fell into, but then by the second year I was in love with it. My first year, it was actually pretty tough in the kitchen, it was in the 90s in France. That's why I emphasise a lot on the culture of our kitchen, it's very important for me. There's no swearing, there's no yelling, our chefs aren't allowed to lose their temper, it's important for me to have chefs that are teachers and mentors. It's how we retain the staff, it's how we grow a team and get stronger together.
Baking can be very emotive. To me, it's not even a job: it's a lifestyle
Speaking of mentors and teachers, do you think The Great British Bake Off is influencing home cooks?
It's amazing. Most of the time people are afraid of baking because there's things to scale, it's a little bit scientific, you have to be precise, but when you think back to your memories of cooking, one of the first things that most people do in the kitchen is baking. Just going back to that and showing people that you don't have to be afraid of baking and it's fun. It's good for our industry, it's good for us to keep on talking about what we do. The baking industry is always being left aside, compared to cooking, but it's a real science, a real art, a real craft that we should always be promoting.
17-21 Elizabeth St, SW1W 9RP; dominiqueansellondon.com