Flavour of the Week: Bó Drake
Pan-Asian flavours, great barbecued meats and creative cocktails are what you'll find at Soho hideout Bó Drake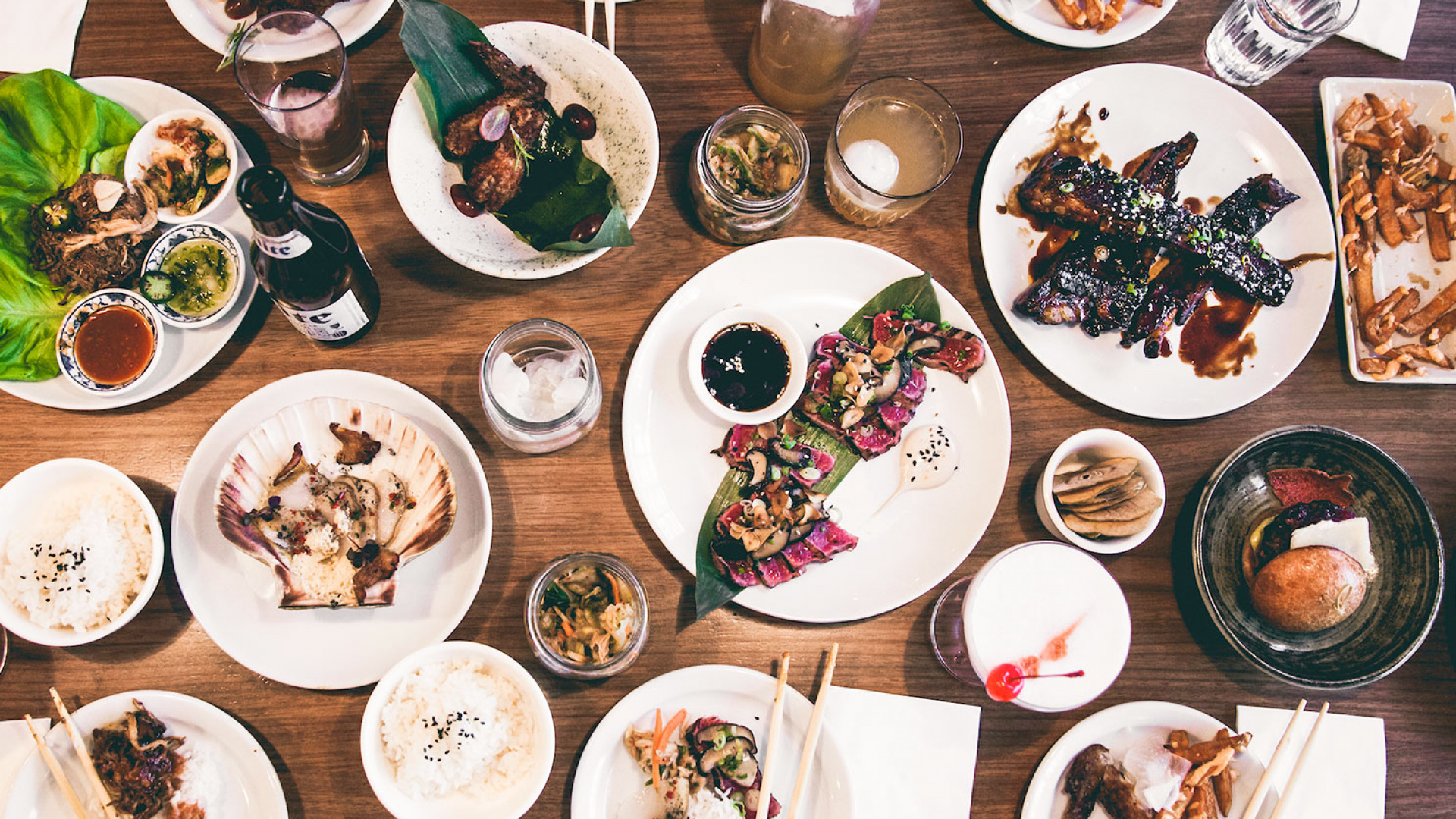 What's the draw
OK, you're not lacking in East Asian food in this part of Town. But Bó Drake takes it that bit further, with inventive, punky, modern dishes from around the subcontinent and cocktails served with a flourish. Oh, and it's open till midnight for Friday and Saturday-night drinking events, which sounds like our kind of party.
What to drink
You're in safe hands with the cocktail list. We had the Big Smoke – lovingly crafted with Hakushu 12 Year Old whisky and bamboo syrup, and served in a closed bottle full of smoke. Waiting for it to infuse into the drink tested our patience, but the result was worth it: like an Old Fashioned at a muddy bonfire night – in a good way.
What to eat
Sirloin tataki – ever-so-lightly seared on the outside, cut into thin strips which revealed its tender, pink interior and served with zingy citrus soy sauce and tofu cream, as well as 'KFC' (Korean Fried Chicken) – which was the requisite level of hot, sour and crispy – and unctuous smoked duck with mustard hoi sin in pillowy bao buns were the standouts. We didn't leave stuffed, especially considering the price, but the dishes pack in the flavour and make a great talking point, as all good sharing plates should.
Cocktails, dinner and service for two: around £100. 6 Greek Street, W1 4DE; bodrake.co.uk