Le Cordon Bleu announces the finalists for its UK Scholarship Award 2017
The heat was on last week as 25 semi-finalists battled it out at Le Cordon Bleu's school to get through to the final of the UK Scholarship Award 2017. Here's what went down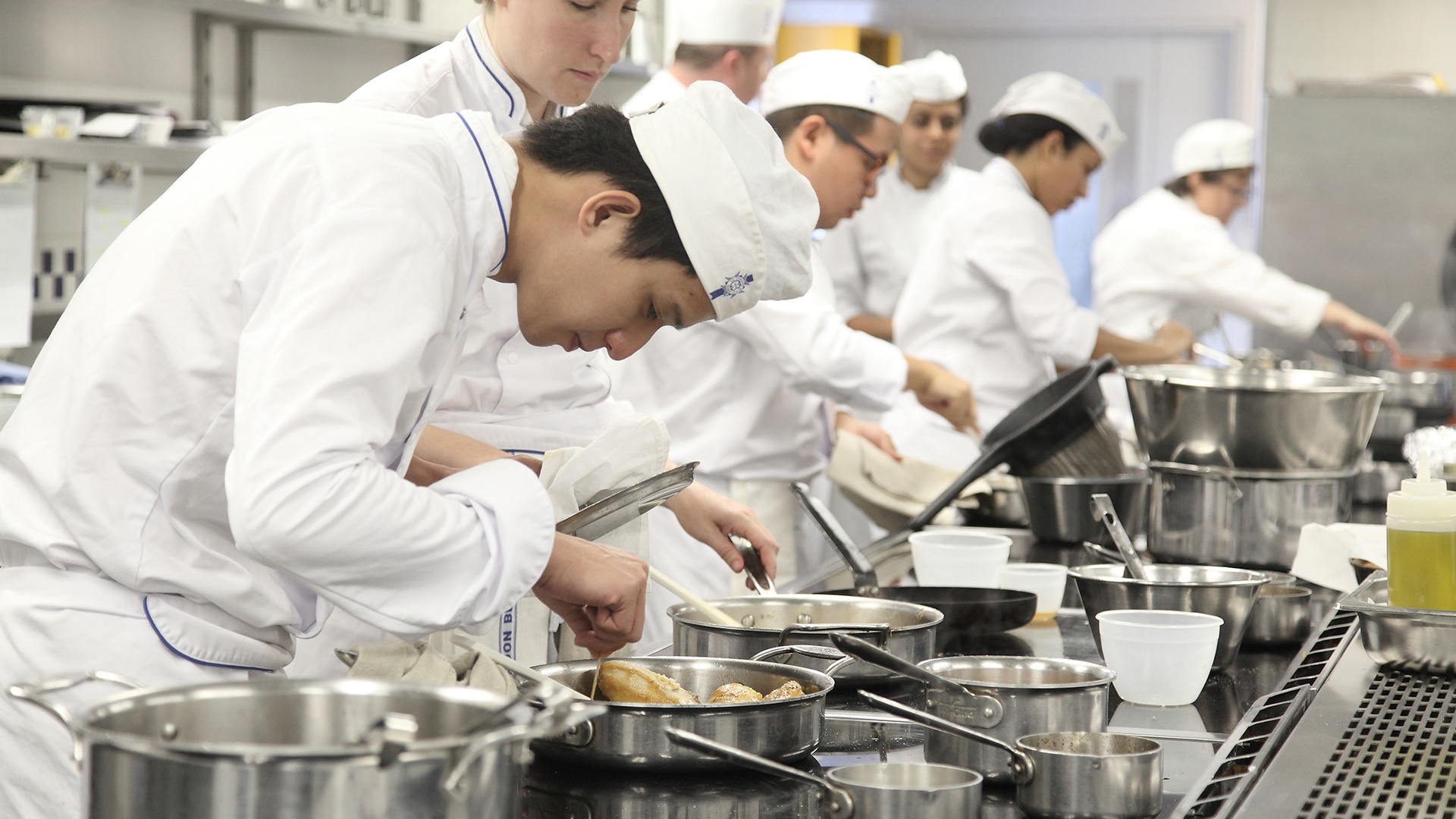 Two days, 25 promising young chefs, one incredible prize: last week, Le Cordon Bleu hosted the the semi-final for its UK Scholarship Award 2017. It's the sixth year the competition has been running, with the aim of supporting London's dynamic, diverse food scene by helping find and train up-and-coming kitchen talent.
The contestants are in with a chance of winning a place on Le Cordon Bleu's most prestigious qualification, the Grand Diplôme® – a nine-month course in both patisserie and cuisine – as well as a three-month internship at Michelin-starred LIMA Fitzrovia, and luxury accommodation in central London thanks to Home For Students, worth over £35,000 in total. There are prizes for second and third place, too, being the Basic Cuisine Certificate and the Basic Pâtisserie Certificate respectively. 
With such high stakes, the pressure was on as Le Cordon Bleu's Master Chefs and lecturers cooked up a sensory analysis exercise to put the entrants through their paces. 
12 finalists were eventually selected, and they'll be invited back to the school on 1 June for their final cook off. They'll be judged on their creativity, motivation, and their behaviour with a team in a kitchen, before an award ceremony where the winner will be announced. 
With criteria this tough, you know that each of the finalists is a pretty talented chef – they're the cream of the crop, and they're likely to become some of the country's top cooks in years to come. Keep your eyes peeled for the following names: 
Emanuele Bardelli
Nathanael Dixon
Jacob Sakil
Briana Slack
Polly Allcock
Amelie Marquis-Angulo
Connor Mansfield
Shaafi Yalahow
Tim Schilling
Raisah Umarjee
Jake Barwood
Tobi Akingbolagun
To keep up to date with the competition, visit ukscholarship.cordonbleu.edu.