The Escapist: Le Bab's co-founder Stephen Tozer
Stephen Tozer, co-owner and founder of Le Bab, on trading investments for kebabs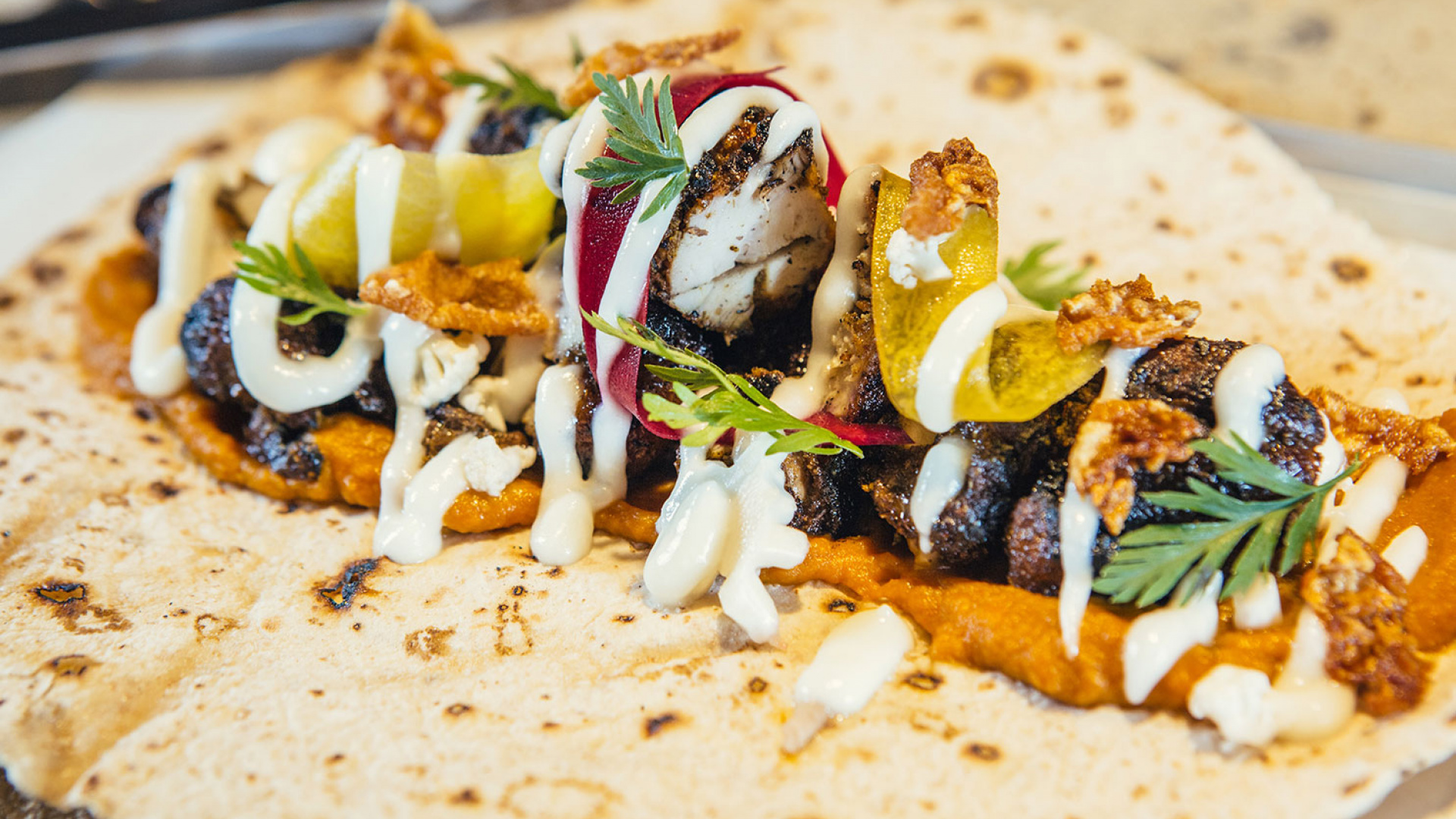 I used to work for an activist turnaround investor, working on strategy projects within their investment companies. I'd analyse performance in problem areas of the businesses and work on ways to strategically improve them and grow value. This was a typical sort of job among my peer group – leaving university most of us went straight into finance, law or consultancy.
It's hard not to follow the crowd into that kind of job. I'd always assumed I could take the 'work to live' approach. But I quickly learned that it wasn't something I could do. Food has always felt like a calling for me. I've been cooking since I was a toddler, experimenting on my (incredibly tolerant) parents. I was a greedy kid and food has always been my fixation – I grew up doing junior cooking competitions and gathering experience in restaurant kitchens, and gained a love of wine and hosting.
I felt like a restaurant would be the best way for me to channel my passion and knowledge into work, and I thought I could add something to London's amazing restaurant scene with Le Bab.
Now I have to run the business administratively, but that's not how I see my primary role. I need to make sure that Le Bab is as good as it can be. That means continuously working on our service, our food, our drinks, and trying to come up with ways to excite and intrigue our customers.
It's so hard to stand out in this environment. I think London has the most conceptually developed restaurant scene on earth. It's full of incredibly big thinkers, whose creativity and innovation inspire us. Hopefully we're adding something here, and that's certainly what I'm trying to do.
Le Bab, Kingly Court, Carnaby Street, W1B 5PW; eatlebab.com