The top five reasons to make Coffee Island your new specialty coffee house
Known as "the coffee nerds" and as the best coffee chain in southern Europe, Coffee Island masters the fine art of specialty coffee brewing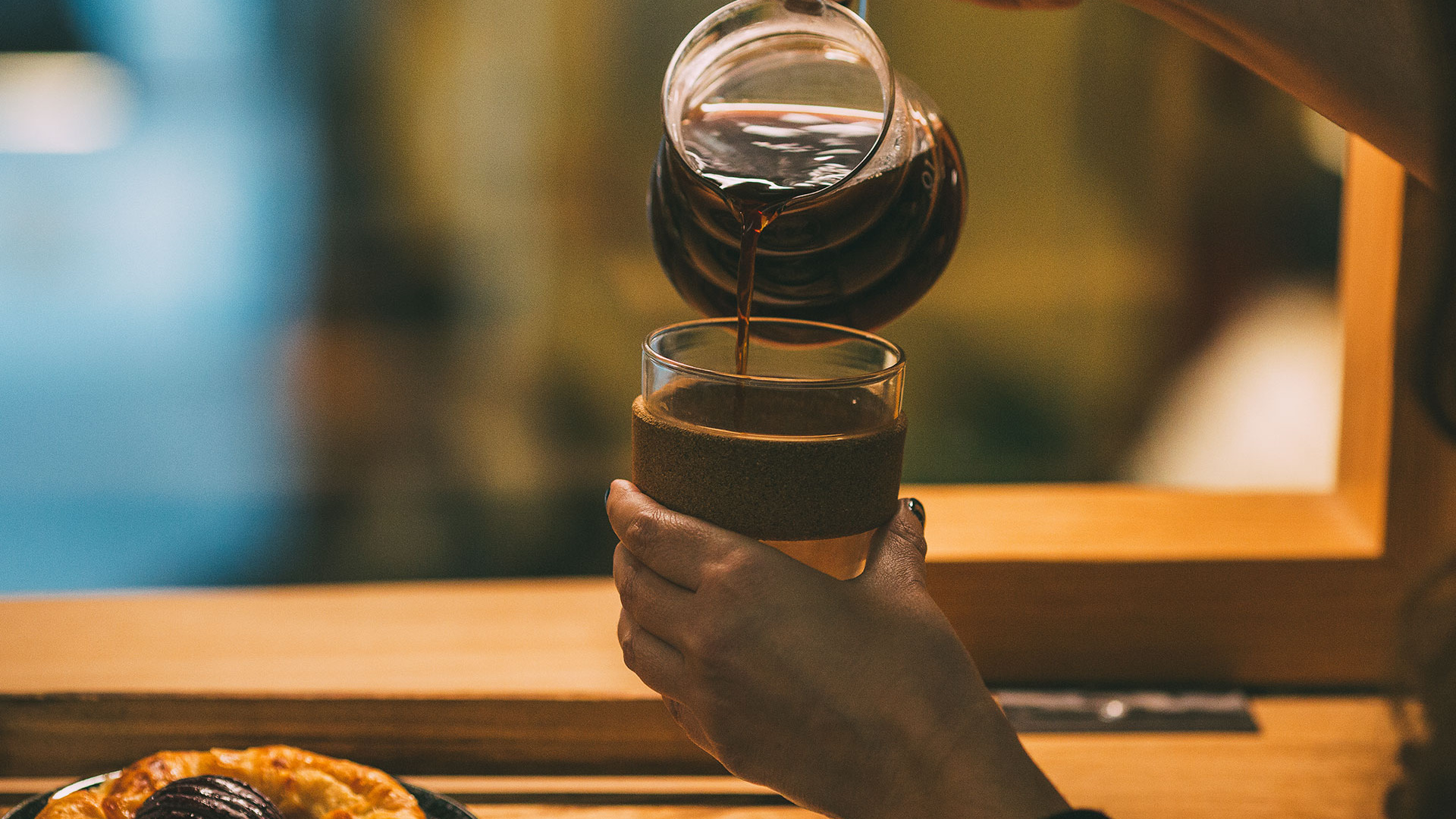 A bean-to-cup mentality, customisation, sustainability and unique products are the core of Coffee Island's philosophy. And, with the opening of its first London site, here are our top five reasons to visit Coffee Island – over and over again...
1. Because you're unique
You can smell, taste and buy specialty beans, for home or office consumption. But even better, you can create your own custom blend as you identify your favoured taste, aroma and mouthfeel, making your coffee experience one of a kind.
2. Because they know what they're doing
As certified specialty coffee experts, all trained baristas are immersed in the world of premium coffee. This is because they exchange best practices and know-how as members of the Specialty Coffee Association. With passion and knowledge, they can help customers choose from among a great variety of well-crafted, specialty single-origin coffees.
3. Because you want perfectly engineered coffee
Your choice of beans can be ground to different degrees at the shop in state-of-the-art machines. Once your custom coffee is ground, trained staff will guide you through the secrets of correct brewing, using sophisticated methods including pour-over, Chemex, AeroPress, Syphon and unique signature coffee drinks made on ice. They all offer different cup profiles to suit all moods and tastes.
4. Because it's a conscious decision
At Coffee Island, they practice direct trade. This allows them to be in direct contact with the coffee growers. Using this model, Coffee Island builds mutually beneficial relationships with individual farmers and cooperatives in coffee producing countries. They have worked in many countries to support farmers in the protection and improvement of the soil, water, and of each local microclimate. They also provide support on projects that improve the living conditions of coffee farm workers they trade with. What's more, consistent coffee purchases at fair trade rates also increases the income of farmers and improves the quality of the coffee yield.
5. Because it's #NotJustTheCoffee
Not a fan of coffee? No problem! Coffee Island offers a big variety of herbal teas. All their herbs are handpicked for their delicious aroma and taste. They make sure that herbs are grown under the best conditions, whether in green fields or on the slopes of the rockiest mountains. The local growers they work with are devoted to their craft. Committed to excellence, their R&D department has crafted brilliant chocolate flavour combinations exclusively for Coffee Island stores, providing only the best taste sensations and experiences for guests. Each innovative flavour is sweetened with stevia to make a healthy, delicious powder with a smooth texture that can be enjoyed either hot or cold. Freshly made pastries, puddings, sandwiches and salads are specially selected to compliment your favourite beverage.
So, to renew your love of coffee or just pick up your new favourite blend, make your way down to Coffee Island for a truly unique experience.
Or, if you're attending London Coffee Festival, head over to the Nuova Simonelli stand (south stand #G25) between 2-6pm on Saturday 8th and Sunday 9th April. Coffee Island is presenting its new microfarm lot from Pacamara in El Salvador brewed with a VA388 Black Eagle at different temperatures, in order to show the importance of consistency in the cup and how a little change in temperature can affect the flavour in the cup.
Coffee Island's first London shop has just opened in the bubbly West End on 5 Upper St Martin's Lane, WC2H 9NY, just two minutes from Leicester Square Tube station and five minutes from Covent Garden Tube station. Find out more at coffeeisland.co.uk.