The Urban Garden: What to plant in February
In our first instalment of our new Urban Garden series, Petersham Nurseries' Deputy Head of Horticulture Amanda Brame tells us how to get started for the year ahead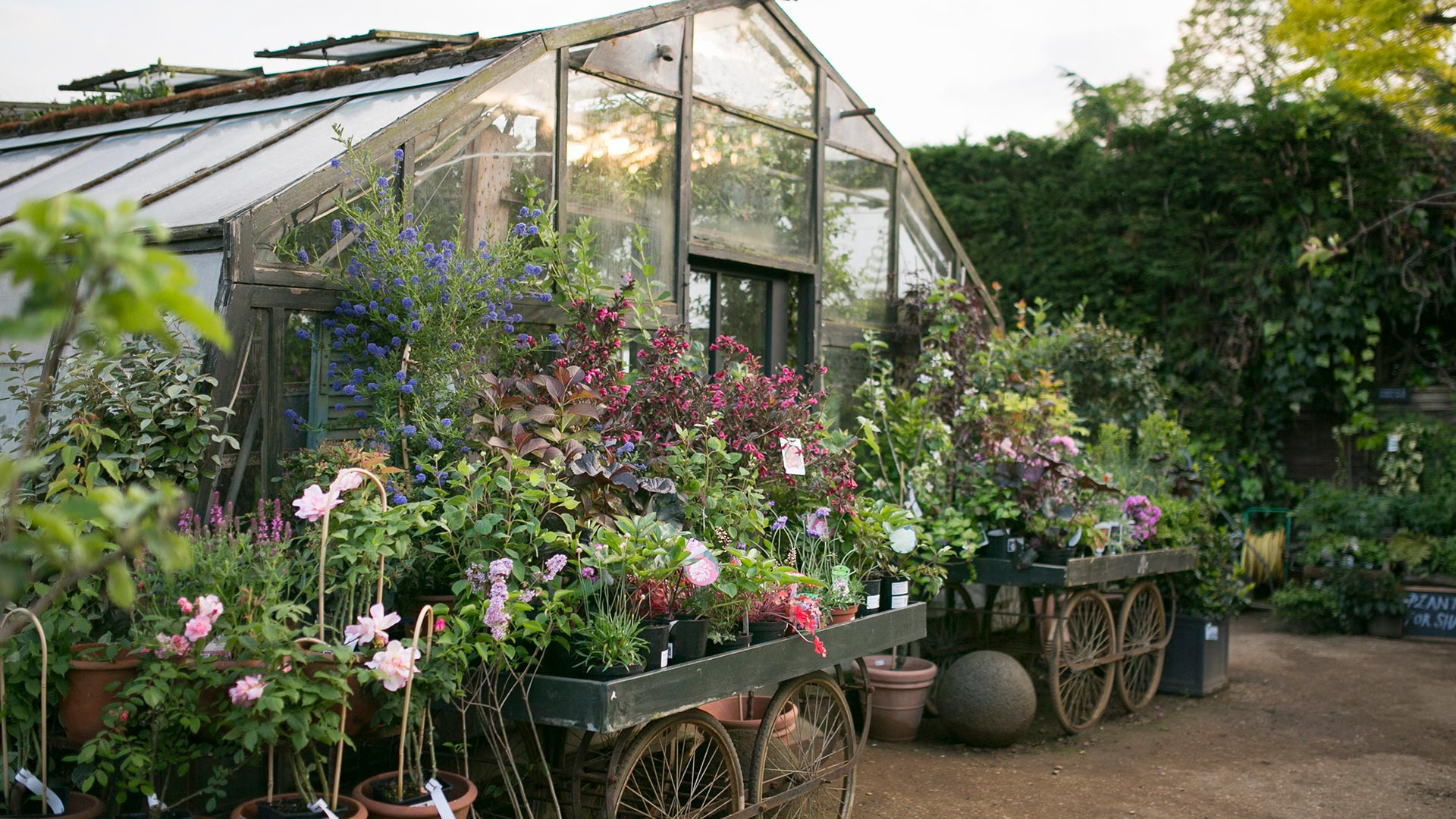 It's a beautiful bright day here at Petersham Nurseries, and I'm just about to hit send on this year's seed order. Each year I'm consumed with excitement at the thought of trialling these new vegetable seeds. February is definitely the month for thinking ahead.
Planning
First, think about the space you have and how much sunlight it will get. Tomatoes, courgettes, chillies and Mediterranean herbs like basil are definite sun-lovers. Salads, chard, runner beans and herbs such as parsley, mint and coriander enjoy more shade. A successful harvest depends on choosing the right plant for the right place.
Containers, carefully chosen and cared for, can be really productive (and less work than tilling the soil). Remember terracotta is porous so needs more watering – it is also heavy and on balconies and terraces this is something to consider. Metal, like zinc, can get far too hot in full sun for a plant's roots. There are many alternatives. Whichever material you choose, drainage is crucial – make sure there are holes on the bottom, with shards ('crocks') of broken pots to keep them open – and preferably use saucers or trays during the growing season, which will provide extra water for the hottest of summer days.
A successful harvest depends on choosing the right plant for the right place 
Next think about what size/depth pot you will require. Root crops like potatoes will need a container at least 60cm deep. Salad crops and leaves on the other hand will grow well in a container just 25cm deep, like a window box.
Buying
Importantly, invest in good quality organic multi-purpose compost – and remember, feed your plants. They are working hard and my favourite fertiliser, liquid seaweed, used regularly will promote strong healthy growth. Stress-free, well-watered and fed, your plants are more resilient, better cropping and less susceptible to pests and disease.
Next, think about what you want to grow. Always choose things you love to eat. Look out for compact vegetable seeds as these are good for containers - and choose varieties that you can't buy (I'm thinking heritage varieties, grown for flavour or continental crops you can't easily find).


Photograph by Modern Practicality
Planting
In March, as the weather begins to warm up, we begin sowing. First in are tomatoes and chillies, starting them in small pots on a warm windowsill to germinate (they go outside in late April/May). Many salad crops such as mixed leaves can be sown directly outside now, carrots, peas, beetroot and radish too. Plan, stock up and get going…
Want to learn more?
Book the Kitchen Garden Planning for Spring workshop with Amanda on 7 March, 11am – 4.30pm; costs £95 per person, including a tour of the Petersham House kitchen garden and a two course lunch in the restaurant, Petersham Nurseries Café.
Next time it's all about what to sow in April, planting potatoes and tips on successional sowing techniques so you have crops right through the season.
Amanda Brame is Deputy Head of Horticulture at Petersham Nurseries, Church Lane, Petersham Road, Richmond TW10 7AB; petershamnurseries.com.