Foodism 100: Positive Change Hero – the shortlist
The Positive Change Hero award, sponsored by Karma Cola, recognises individuals working in any sector of sustainable and ethical food and drink whose commitment to their work is driving the movement forward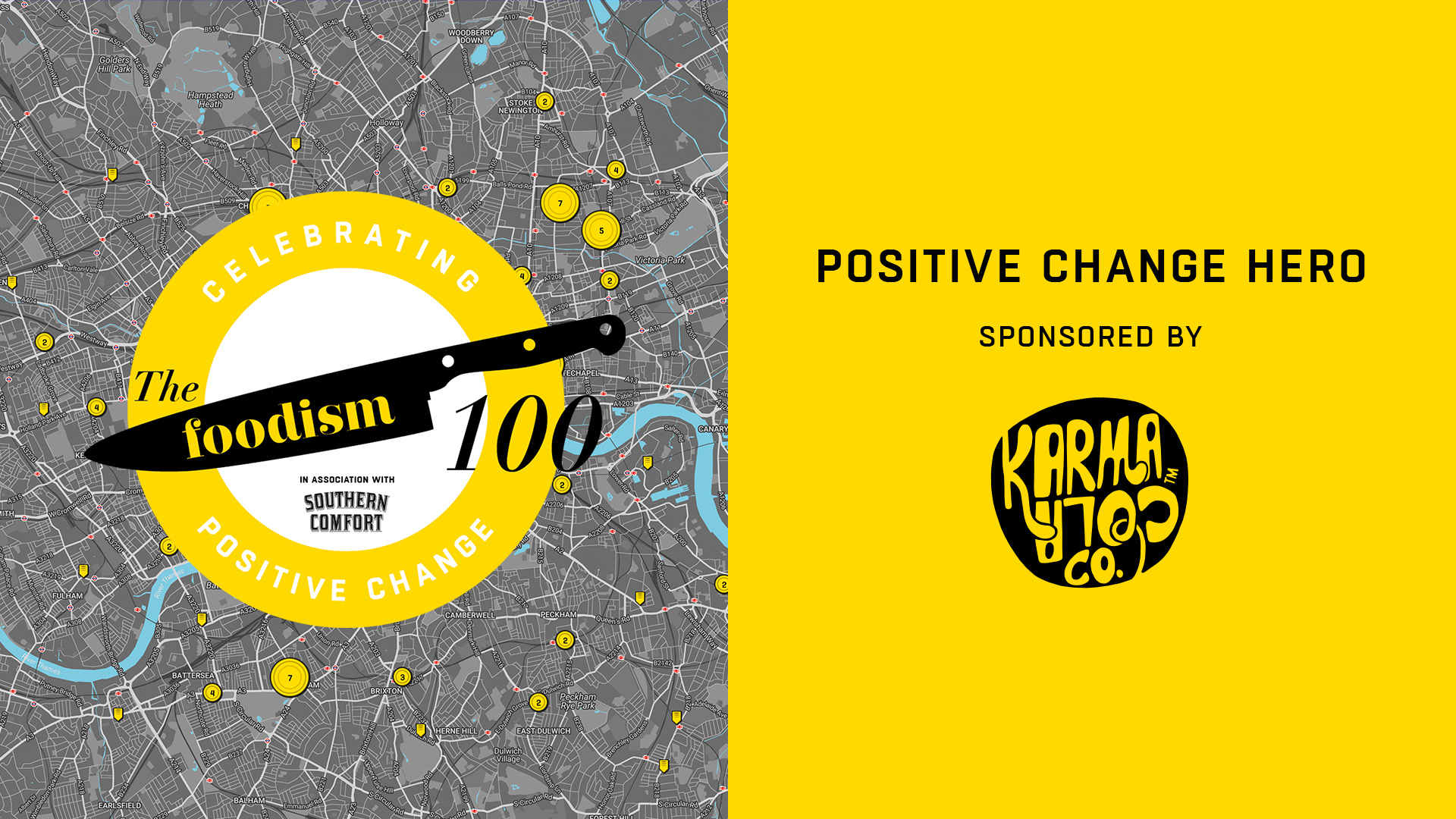 Ben Chapman (Smoking Goat and Kiln)
A restaurateur whose work in sourcing British meat and supporting the nose-to-tail dining movement in his Thai-inspired restaurants has won him acclaim around the UK.
kilnsoho.com; smokinggoatbar.com
Jamie Grainger-Smith (Think Eat Drink)
The founder of Think.Eat.Drink, a hospitality consultancy that has helped restaurants and groups across London build sustainable initiatives into their businesses.
Lauren Le Franc (The Little Coffee & Bean Company)
The founder of JBM Coffee Company (now The Little Coffee & Bean Company), who works with coffee producers in her native Jamaica to improve the supply chain for Blue Mountain farmers selling coffee to London.
Paul Brown (BOL Foods)
The founder of BOL foods, who took a significant risk in eliminating meat and fish from the brand's product range in the pursuit of an ethical supply chain.
Ryan Chetiyawardana/Mr Lyan (Mr Lyan Bars)
One of the world's most highly-thought-of bar operators, whose venues are run with a relentless drive towards eliminating food waste through inventive food and drinks.
Sean Cannon (Cannon & Cannon)
Co-founder of Cannon & Cannon, which works as a distributor for the UK's burgeoning cured-meat industry and an advocate for high-welfare farming.
Serena Guen, Clerkenwell Boy and Gemma Bell (#CookForSyria)
The operators of #CookForSyria, who have turned the initiative into one of the most effective and widely discussed in London and the UK, raising hundreds of thousands for NEXTGen London, a fundraising hub for Unicef's Children of Syria fund.
Stephanie Wood (School Food Matters)
The founder of the School Food Matters initiative as well as the School to Market programme, which, in partnership with Whole Foods Market, helps schoolchildren across the UK connect with their food.
Thomasina Miers (Wahaca)
The chef and co-founder of Wahaca, who is instrumental in the group's efforts towards sustainability in every area of the business.
Tom Hunt (Tom's Feast)
A restaurateur, food writer and River Cottage alumnus, whose restaurant and festival café Poco and roving pop-up Tom's Feast have been a shining light in the war against food waste.