The best places to eat vegan food in London
Our pick of London's best vegan restaurants and street-food traders going the extra mile to prove plant-based eating is anything but boring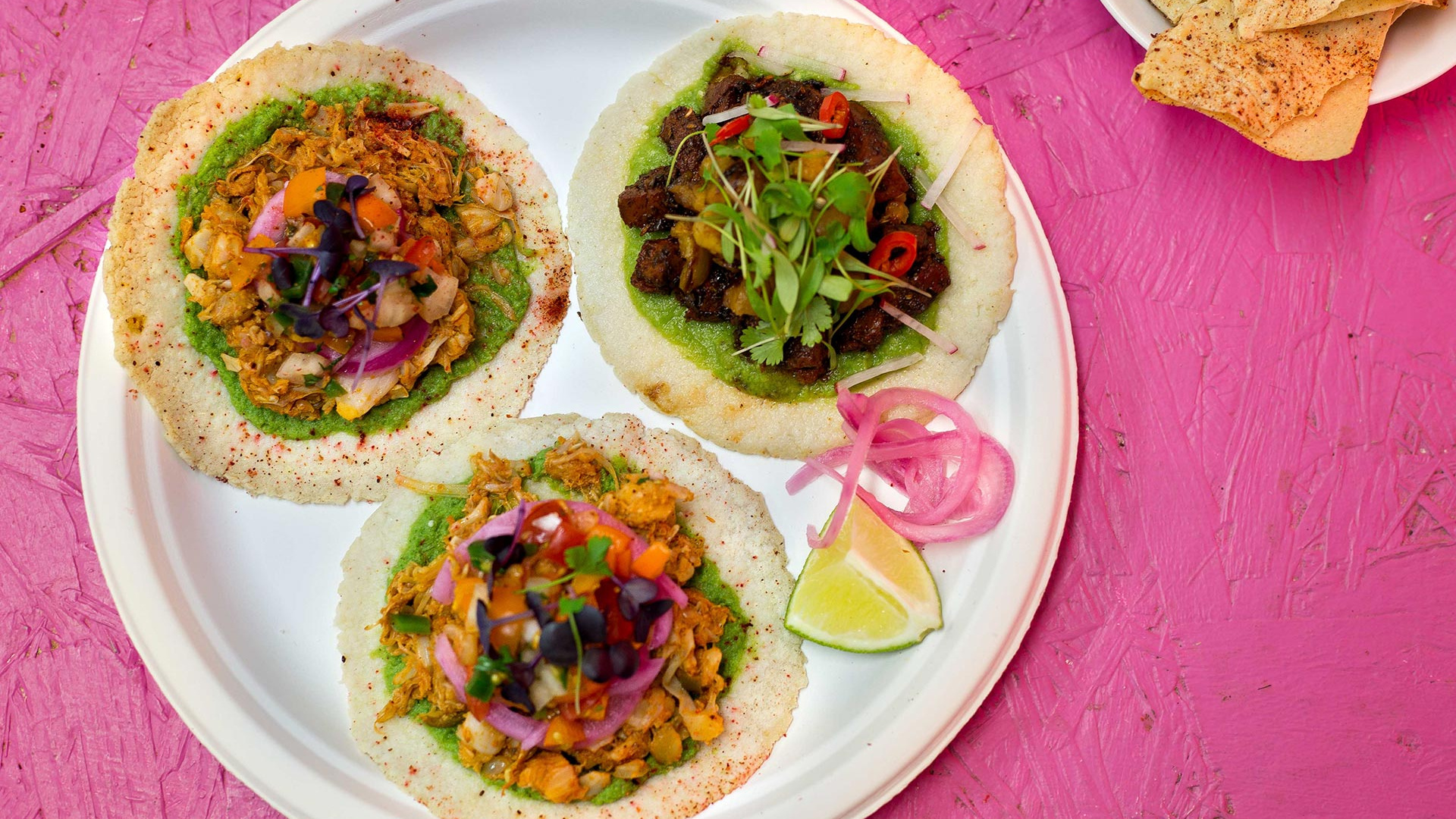 There are times – probably during the depths of a killer hangover – when all you want to do is tuck into a plate piled high with golden, gooey cheese or crispy fried chicken, even if you're vegan. And the good news is that now you can, regardless of whether you eat meat or not.
The blossoming trend for plant-based eating has seen a burst of kitchens specialising in totally delicious vegan cooking, from down'n'dirty junk food to dainty plates of delicately prepared veg.
If you're just dipping a toe into vegan eating, try Club Mexicana's Californian-style tacos, made with to-fish (tofu wrapped in seaweed), or Temple of Seitan's light, crispy, perfectly spiced fried 'chicken'. Be warned: the restaurants and street-food traders are so good you might just find yourself converted.
Biff's Jack Shack
Every Saturday at Broadway Market,  E8 4QJ
Your teeth won't thank you for this one: Biff's Jack Shack's chicken wings – made of jackfruit – are so authentic they even contain a sugarcane 'bone' for you to gnaw on when you're done. With a super-crispy coating on the wings, maple-bourbon hot sauce, blue cheeze and a kale slaw, this is a meal you won't forget in a hurry. Catch the team at Broadway Market on Saturdays or at its residency at Haunt in Stoke Newington, or head to Yard Sale until 11 February for a pizza collab that marries a double-fermented dough base with crispy-fried jackfruit, buffalo sauce, blue cheese sauce and fresh 'slaw.
Club Mexicana x Spread Eagle
224 Homerton High Street, E9 6AS
You might want to sit down for this: Club Mexicana's residency at Pamela has come to an end. But if the thought of being cut off from a ready supply of golden, oozy, so-good-you-won't-believe-it's-vegan cheeze has you clutching your pork pie hat in distress you can relax, because founder Meriel Armitage has joined forces with publicans Luke McLoughlin and Sherri-lee Estabrook to launch a vegan pub in – you guessed it – Hackney. Even better, CM is adding a whole selection of new dishes to its menu, from al pastor 'pork' tacos to a Mexican-fried chick'n torta and California-style burritos stuffed with beer-battered to-fish. Mmmmhm. There's a new dessert, too – Death by Taco, a deep-fried, er, taco dipped in chocolate, rolled in nuts, stuffed with ice cream and topped with salted caramel sauce. Health food this definitely is not. And the pub itself will be serving a completely vegan selection of drinks to boot. The Spread Eagle will open on 19 January.
Temple of Seitan
10 Morning Lane, E9 6NA
Whether it's pizza or a burger, we all have a few guilty pleasures when it comes to food – and fried chicken happens to be one of them. If you've made the switch to plant-based eating but miss that juicy, crispy goodness, you can still get your fix at Mare Street's Temple of Seitan. The vegan joint has nailed its own seitan recipe – mixing it with water, spices and tofu to make it lighter and mouth-wateringly delicious – which it churns out in subs and burgers, even using it to to make 'bacon' bits to sprinkle over mac'n'cheese. The chicken shop site offers proper comfort food in no-frills, takeaway-style surrounds – which means it's got 'hangover food' written all over it.
Wildflower
95A Rye Lane, SE15 4ST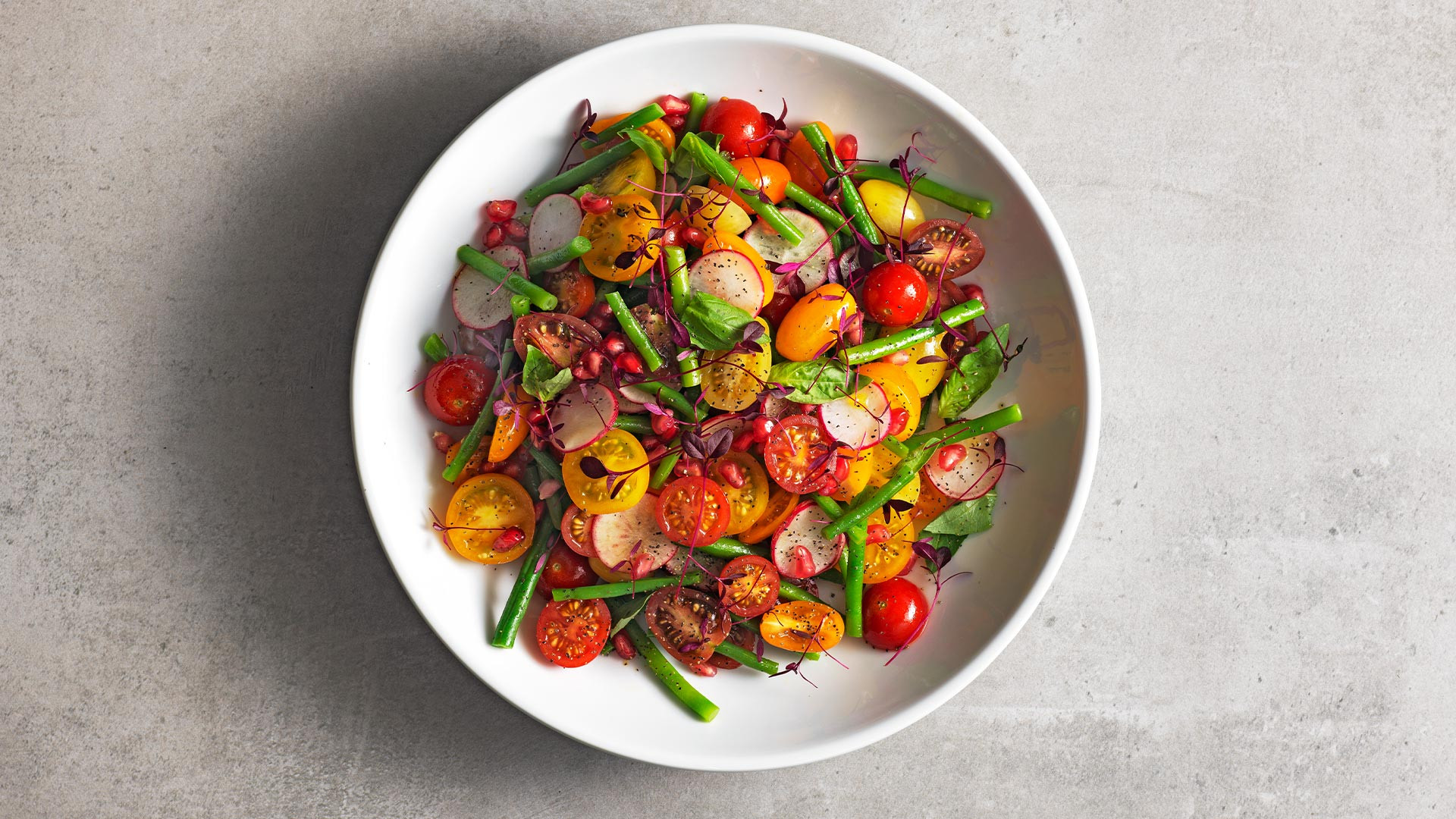 OK, so you've got vegan comfort food covered, but when it comes to something a touch more refined, look to one of Peckham Levels' newest residents, Wildflower. The vegetarian and vegan canteen will have a seasonally changing, ingredient-led menu – so we can't brief you on the exact dishes – but with things like frittatas and purple sprouting salad bowls on the list, it's bound to be good. What's more, chef Joseph Ryan earned his stripes at Hoi Polloi and Salon, so you know you're in safe hands. Even better, the weekend sees the space turn into Ghost Notes, playing some of South London's best music.
Cookies And Scream
130 Holloway Road, N7 8JE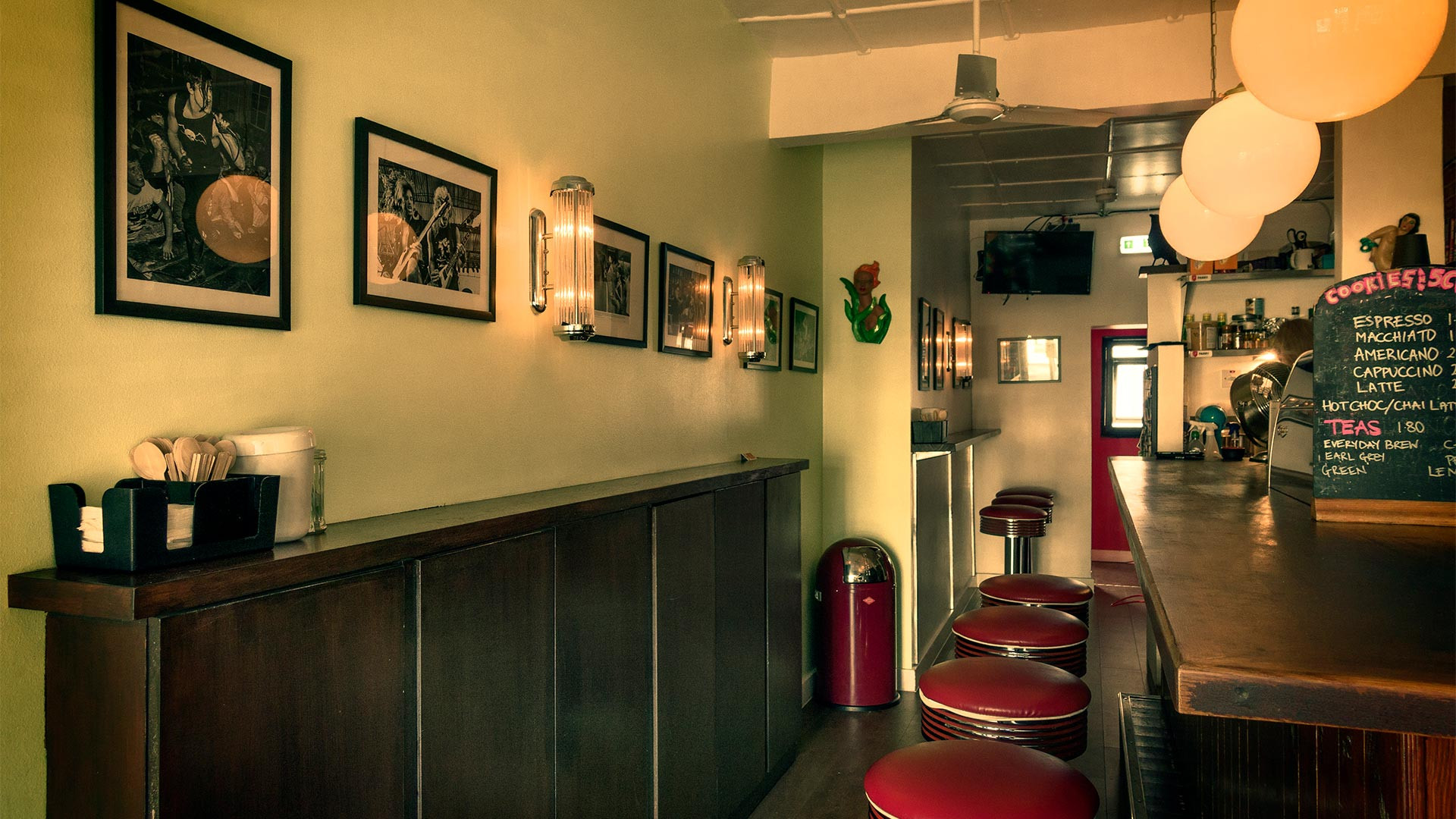 Prepare to have your mind blown, because the sweet treats at Holloway's Cookies'n'Scream are so outrageously good that you won't believe they're free from both animal products and gluten. There are, obviously, cookies, as well as brownies, pies, donuts, and 'Scream' shakes, where the brownies and cookies are blended up with ice cream and milk and topped with sauce. Yes, really. We tried the dense, melty, cookie-dough-like peanut butter pie once and it was so good we subsequently went back to try everything else we could get our hands on. And good news for Arsenal fans, too: it's open longer on match days.
Greedy Khao
Various locations and dates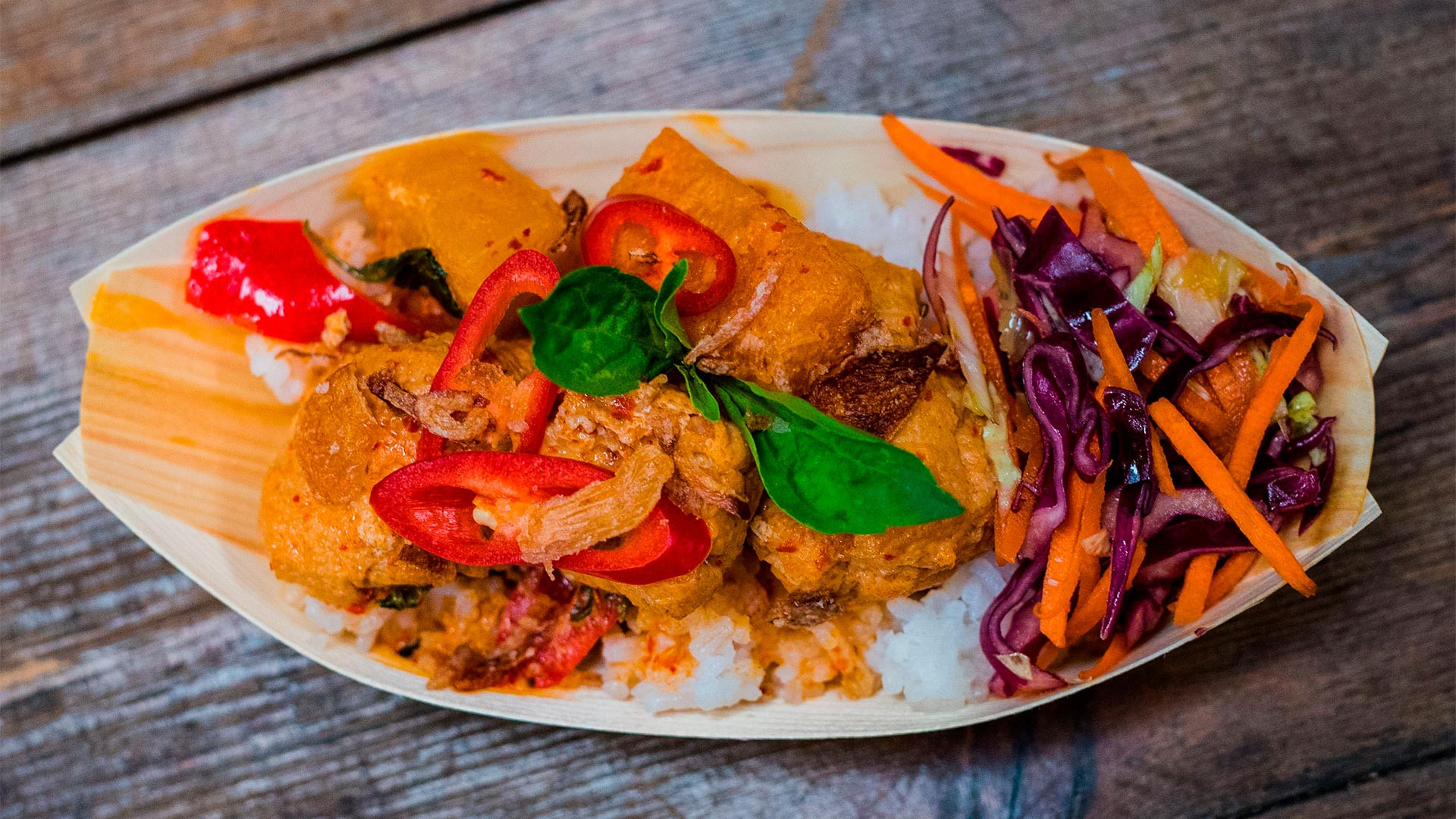 It makes sense that the bright, fresh flavours of Thai cooking pair well with vegan food, and the brilliantly named Greedy Khao brings both together for dishes that tick all the boxes: salty, sweet, sour, spicy and heavy on the umami. Interestingly, the street-food stall didn't start out as vegan – it was a decision made by its founders after learning more about the benefits of a plant-based diet, when they transitioned to vegan cooking without losing any of that punchy East Asian flavour. Find them at various markets around London to hoover up jackfruit laab, roast 'duck' curry and and the signature red curry – or rumour has it that they'll soon be running cooking classes...
by CHLOE.
24-43 Russell Street, WC2B 5HA
It's not only homegrown talent getting creative with plant-based cooking – the US vegan fast-casual joint by CHLOE. has just made a gigantic leap across the pond to open its first London site. It's glossy, cool and creative, with a menu of salads, burgers and pastas, as well as a special London-inspired menu of vegan fish'n'chips, shepherd's pie, pea'n' ham soup and sticky toffee pudding. If the New York review declaring the restaurant's burgers the best veggie ones in NYC are anything to go by, London is in for a treat. 
Crosstown Doughnuts
5-6 Picton Place, W1U 1BL
Great news, you no longer have to wait until the weekend to get your sourdough doughnut fix, because Crosstown has launched a whole store entirely dedicated to vegan doughnuts in Marylebone. What's more, all the drinks will be entirely vegan, too. There will be no dairy on site, but you'll still be able to enjoy your coffee and other hot drinks made from a variety of dairy alternatives, including soy, oat, coconut, cashew and almond milk.