Join us and experience Talli Joe's Discovery Menu on 3 October
We're offering you access to a one-off, ticketed event at the Indian drinking and dining destination. And the best thing? It's just for Foodism readers...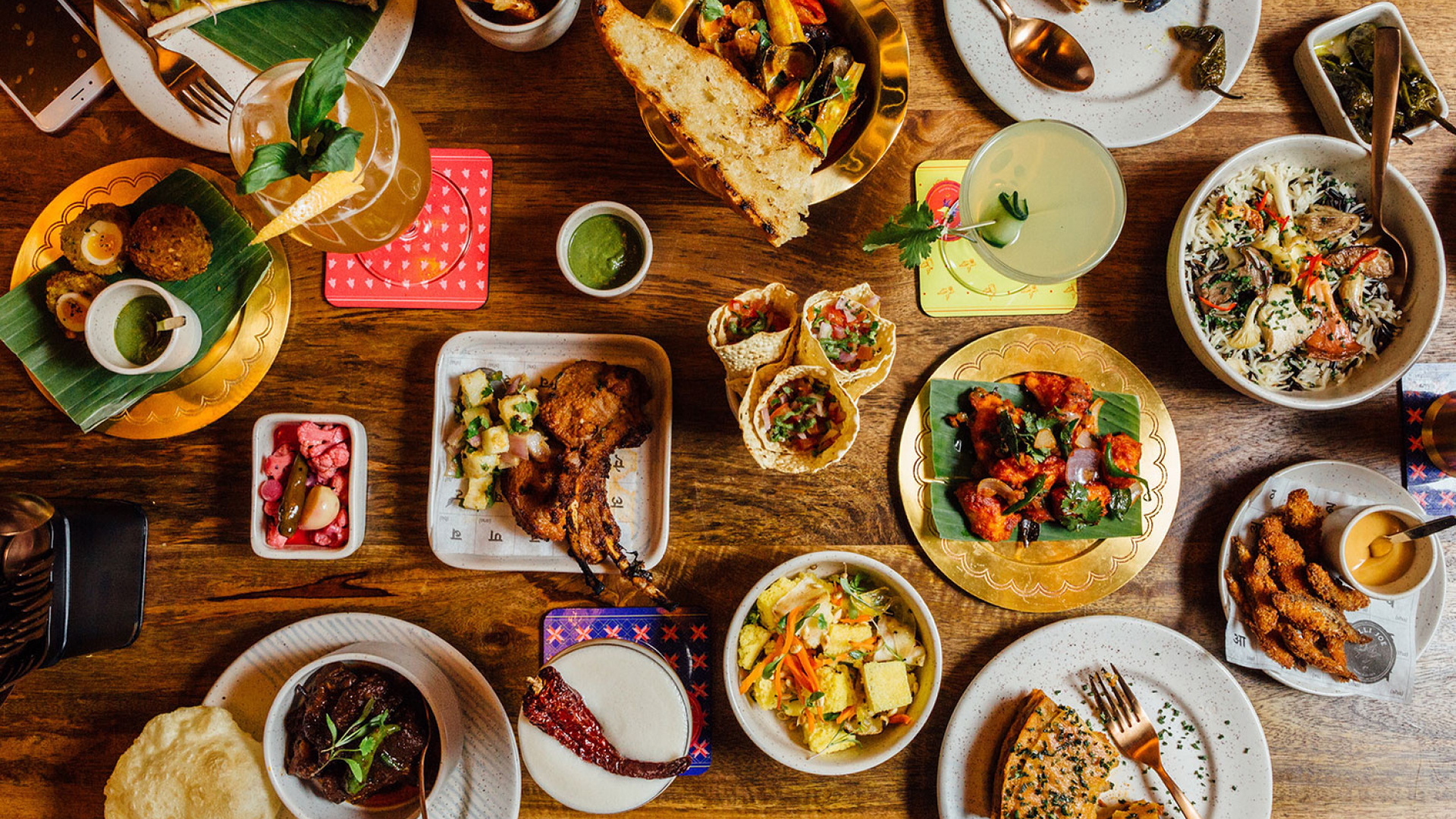 We like Indian joint Talli Joe a lot. So much so, in fact, that we've teamed up with them to offer our readers a special, one-off menu on 3 October. You'll be able to try its Discovery Menu, including a starter, cocktails and curries, for just £30.
50 tickets are available for each of the two sittings, at 6:30 and 8:30pm. Ticket holders can drink two cocktails, graze on an introductory chakhna, and be the first to try all three new curries from the Discovery Menu.
The menu aims to shine a light on some lesser known regional curries, with dishes hailing from Rajasthan, North Kerala and Punjab. Check out the curries in full below:
The menu – in pictures
Rajasthani Dahi Papad Ki Sabzi – Pappadam in Yoghurt Curry served with Bajra Roti and Lasoon Chutney
A unique curry of papad simmered in a yoghurt and tomato based gravy – a summery dish from the desert state of Rajasthan, where green vegetables are hard to come by.
~
Meen Moplah – Moplah-style Sea-bream curry served with Vermicelli Upma and Coconut Chutney
A subtle fish curry inspired by the Moplahs, North Kerala's Malabar Muslim community, characterized by a well-­‐balanced mix of both Arab and Kerala culinary influences.
~
Meat Beli Ram – Spiced Lamb Mince and Chicken Curry Served with Maska Pao
Talli Joe's tribute to the legendary head chef of the Maharaja Ranjit Singh of Punjab, Beli Ram, who was famed for his mutton-­‐centric version of this dish.
Mouth stopped watering yet? Click here to book.