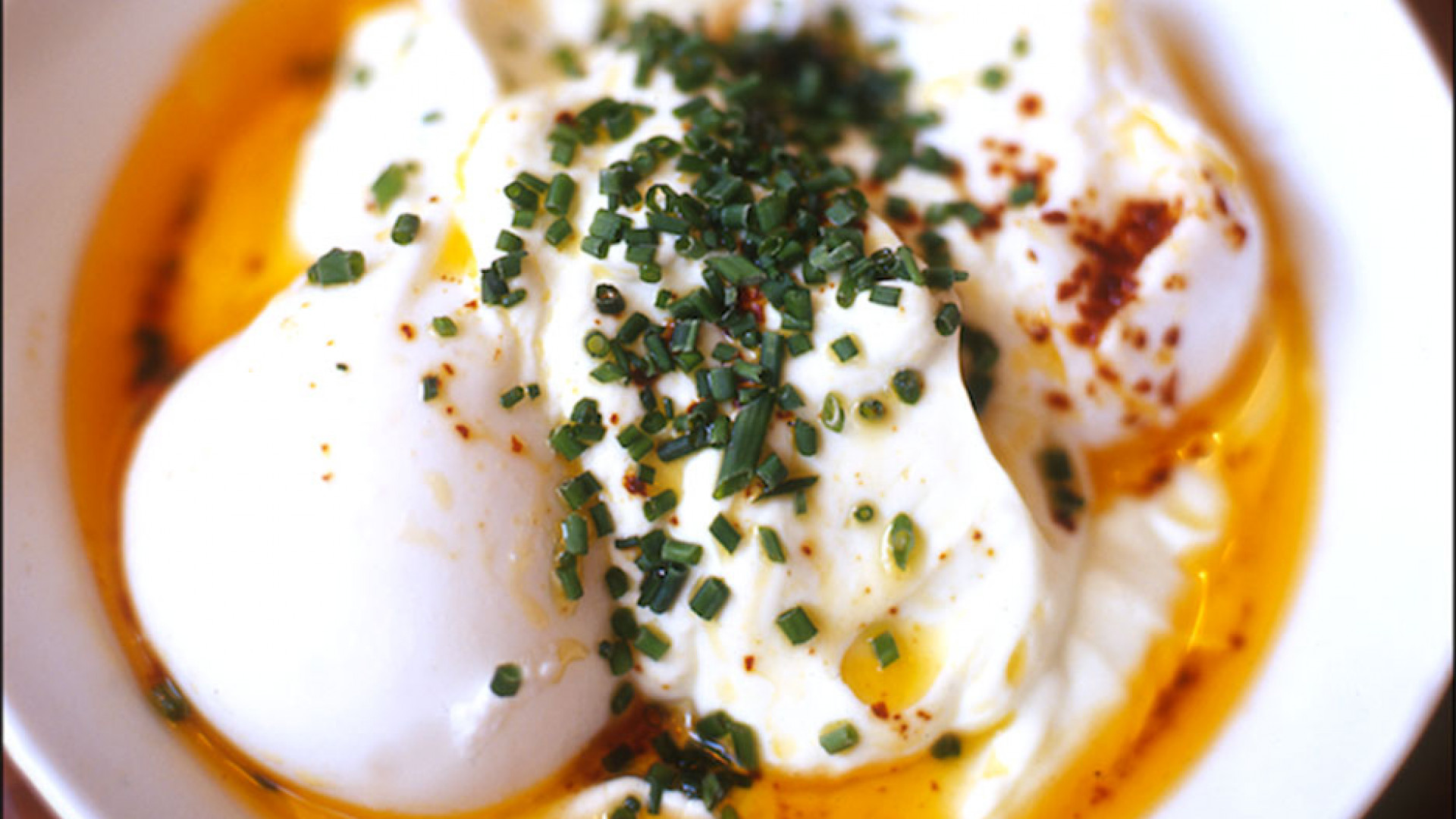 Garlic and yoghurt may seem an unusual breakfast combination, but trust us, it's incredible. We recommend mopping up all that leftover creaminess with sourdough toast. 
Ingredients
1 clove garlic, peeled and crushed
300g thick Greek yoghurt
50ml extra virgin olive oil
50g unsalted butter
1 teaspoon dried chilli flakes (more or less to taste) or use 1 red chilli, finely chopped
2 stalks of fresh dill or flat parsley, shredded
8 eggs
100ml white vinegar
1 tablespoon dill, cut into 1cm lengths
1 tablespoon flat parsley leaves, roughly chopped
Method
Mix the garlic with the yoghurt and half the olive oil and whisk it together for 10 seconds then put to one side (it's best served at room temperature).
In a small pan cook the butter until it becomes a pale beurre noisette, a nutty brown colour.
Take off the heat and add the chilli flakes and swirl the pan gently to allow them to sizzle. Add the remaining olive oil and dill and put the mixture to one side, keeping it warm.
Add the vinegar to a deep pan of rapidly simmering water and poach the eggs. Never add salt to the water when poaching eggs as it causes them to break up.
Divide 3/4 of the garlic yoghurt into 4 warmed bowls.
Place 2 poached eggs in each then top with the remaining yoghurt. Sprinkle with the dill and parsley, and spoon the chilli butter on top.