Chuck Burgers, Spitalfields: restaurant review
The burger's beautiful simplicity doesn't mean it's easy to nail the formula, but Chuck Burgers' new restaurant in Aldgate does just that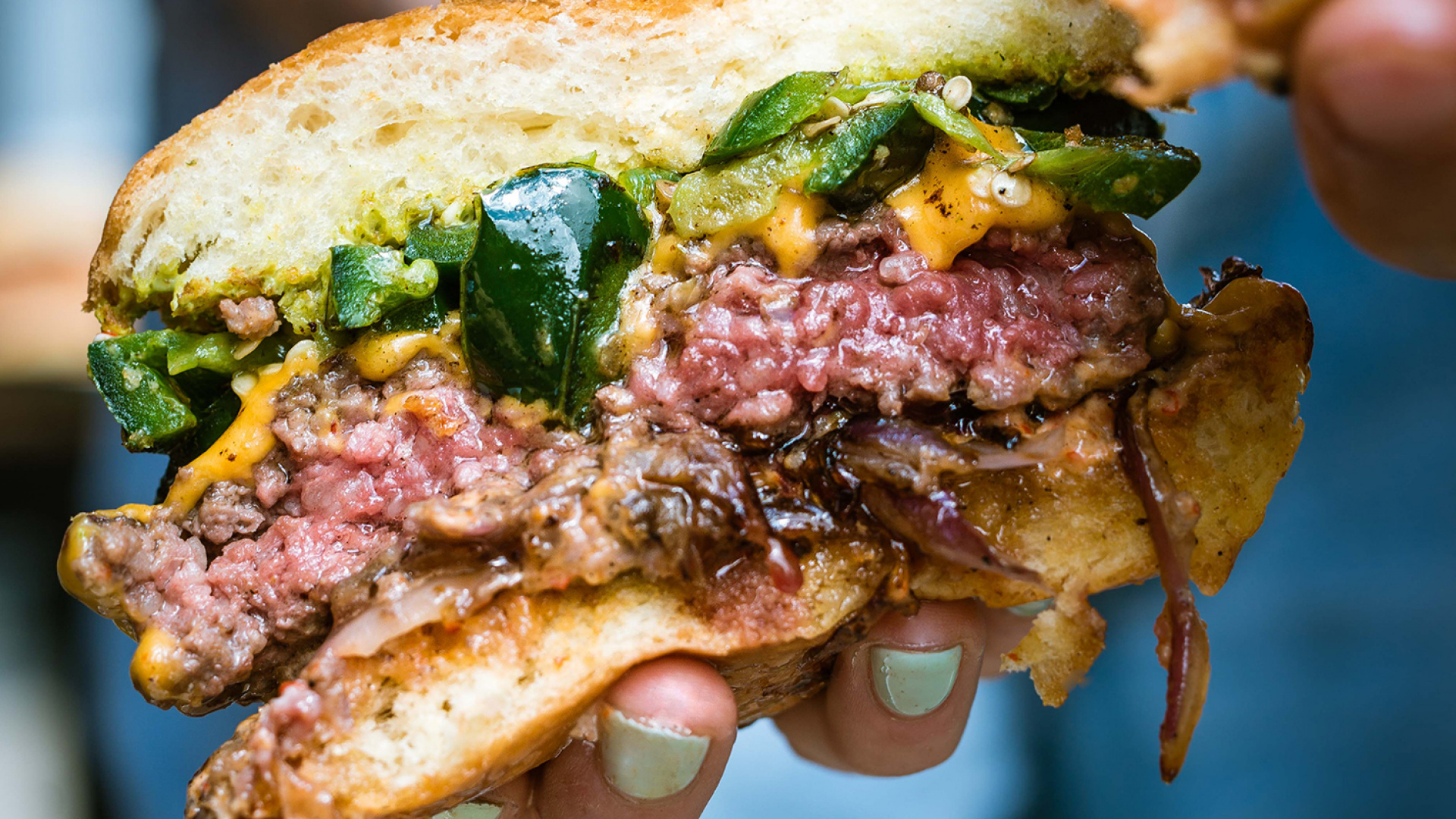 What's the score
Street-food stalwart Chuck Burgers bided its time before opening its first central London restaurant, but its punchy flavours and inventive combinations mean it's a cut above your local gourmand burger chain.
What to drink
We're still yet to be convinced that burgers and wine will truly catch on, and evidently so is Chuck Burger – its list consists of "a red, and a white". It makes up for this, though, with some genuinely great American craft beers. Californian hipster favourite Pabst Blue Ribbon makes the cut, as does a zingy, hopped-to-the-max Pride & Joy APA from Vocation Brewery. There's a small but good-value cocktail list, too.
What to eat
You're in for lip-smacking, moreish comfort food that doesn't break the bank, so arrive hungry. In addition to a larger restaurant in Hatch End, near Harrow, Chuck's got a food truck that we first encountered at Hawker House, and the new place's food offering is somewhere between the all-encompassing menu of the former and the pared-down version of the latter. We split crispy deep-fried wings – six Korean-style, six American-style, with a blue-cheese dip for both – before sharing three burgers between two (all in the name of a full report, of course). The buttermilk-fried chicken breast, drenched in hot wing sauce and tangy blue cheese and served with crispy lettuce, had the bite and zest to cut through the richness, and the good old bacon cheeseburger, complete with bright orange American cheese, more than lived up to the billing. And, considering the £7.50-£9.50 price-point, that's no mean feat.
Burgers from £7.50; beers from £4. 4 Commercial Street, E1 7PT; chuckburgerbar.com