5 of the finest Christmas feasts for alternative seasonal eating in the capital
It's that time to throw caution well and truly to the wind and replace it with some seriously indulgent dining, so here's our pick of London's best festive menus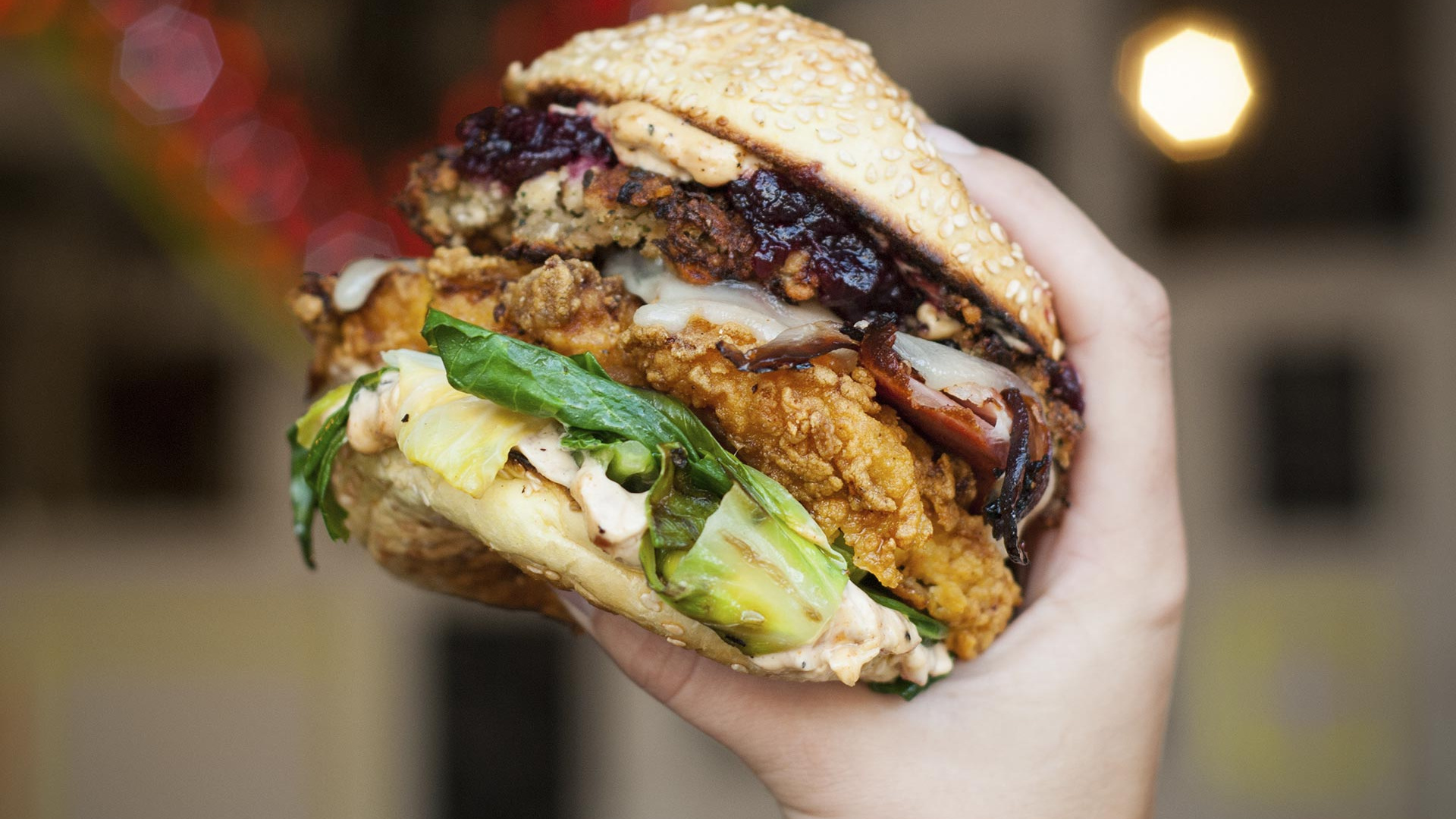 We love a traditional Christmas dinner, we really do. But after you've made the rounds and your belt starts to pinch as you find yourself running your ever-so-slightly-too-blunt knife through the crispy skin of your 500th roastie of the season, all that 'tradition' starts to drag.
There, we said it. And, while we're at it – sorry uncle Pete, but your turkey sucked. You call that dirty water gravy? Gordon Ramsay would have a field day with your festive spread and we're not even going to pretend that we wouldn't enjoy seeing your mushy cabbage being flung at the wall as he knocks your feeble attempts at hosting down a peg or two.
What's Christmas without a little family drama, eh?
Anyway if, like us, you're keen to park that x-mas tradition next to Santa's sleigh, here's a guide to the best places serving up alternative Christmas feasts in the capital. Now what are you waiting for? Time to don your stretchy pants and get your seasonal snaffling on. 
Berber & Q
338 Acton Mews, E8 4EA
You could go for a super-traditional Christmas roast, or you could get in the spirit of things with Berber & Q and sink your fork into a whole suckling pig or tear through an entire half goat or mutton, both served as ras el hanout-smoked shoulder, wood-roasted leg, and filfelchuma chops. Yes, we know – our inner carnivore is salivating at the thought, too. Coming in at £450 for up to 12 people and £900 for up to 23 people respectively, it doesn't come cheap, but hot damn will you be merry by the end of it.
Flesh & Buns
41 Earlham Street, WC2H 9LX
Forget about the turkey – in Japan, they prefer to celebrate Christmas day with a giant bucket of KFC. Don't believe us? Just hop on that trusty search engine of yours and have a Google. Or, even better yet, get yourself down to Flesh & Buns and close that disbelieving, slack-jawed mouth right around a thick old thigh from their rather delicious take on the stuff: an authentic Japanese fried chicken basket. It's Christmas, but crunchier.
Ben's Canteen
St John's Hill, Battersea and Garratt Lane, Earlsfield
Remember that time Nigella cooked gammon in Coca Cola and the nation looked on in wonder? Well, Ben's Canteen has taken that idea and put jingle bells on it. This Christmas, the restaurant is serving Karma Cola-braised ham croquettes alongside its epic brie, stuffing and sage-brined turkey Xmas Burger. Is that the scent of roasting chestnuts in the air? Oh wait, no – it's just the chestnut mayo sauce dripping down our chins.
SMOKESTAK
35 Sclater Street, E1 6LB
All we want for Christmas? Some seriously stretchy pants, so we can take down SMOKESTAK's entire beef brisket and not have to worry about popping our jean buttons in public. The edgy, US-style smokehouse in Shoreditch is serving up a Christmas feasting menu that will keep up to 20 people happy. Oh, and did we mention that it's also available for delivery? Yup, Christmas has officially come early.
Chiltern Firehouse
1 Chiltern Street, W1U 7PA
When it comes to seasonal spreads, Chiltern Firehouse sets the bar pretty high: think venison rolls, crab doughnuts, Wiltshire black truffle and champagne risotto, chargrilled Iberico presa, and wild sea bass with smoked-seaweed hollandaise. Firehouse feasts are basically the stuff of snow-dusted, Yuletide dreams, and if you don't come away as stuffed as their whole-glazed duck, then quite frankly you're not doing it right.