CODE names the most influential women in hospitality
To celebrate International Women's Day, CODE Hospitality have teamed up with industry experts to highlight 100 of hospitality's most inspiring and successful women across Britain and Ireland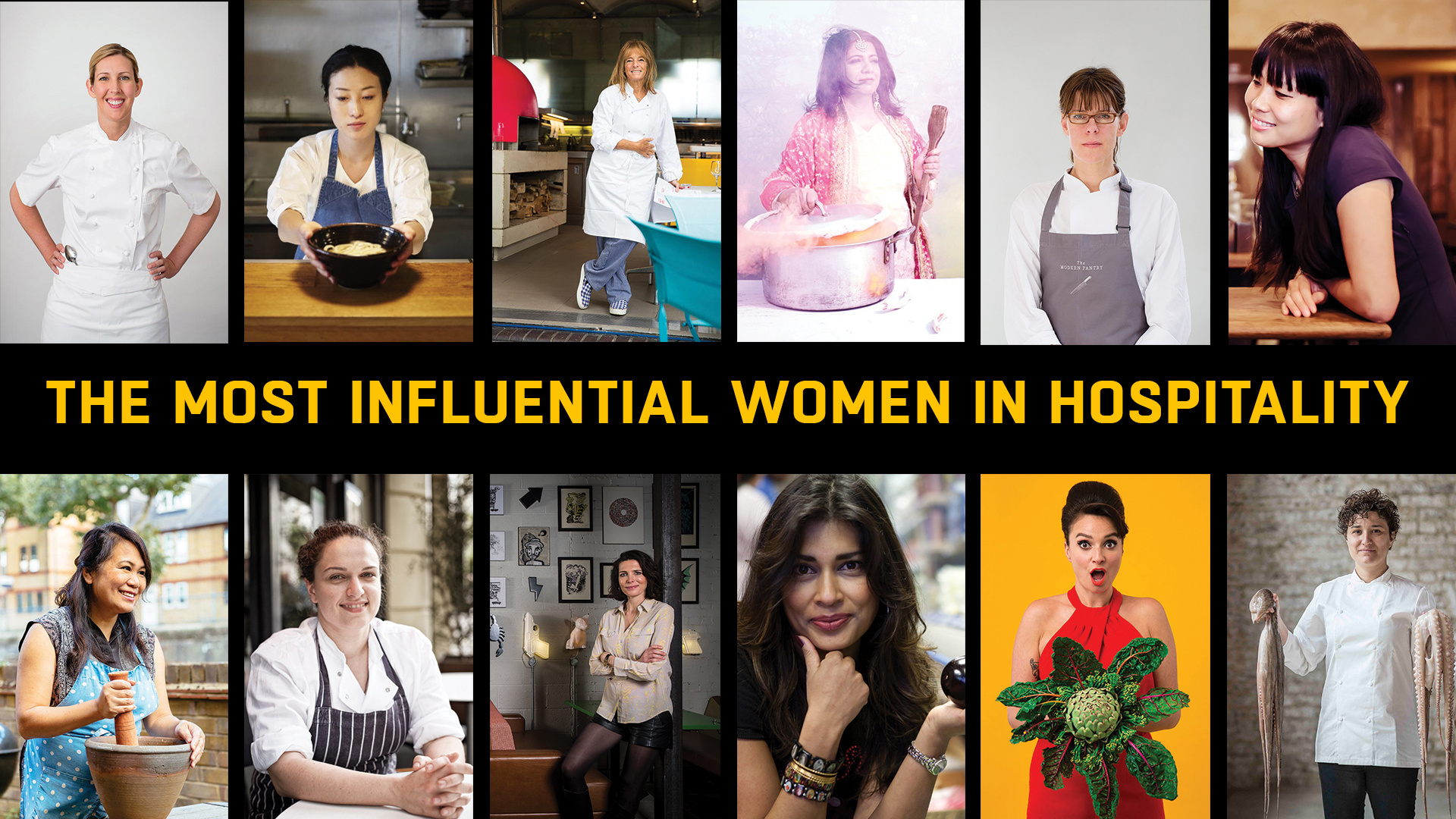 It's no secret the difficulties women in food face. And you don't have to be an industry insider to have heard about all the struggles, sexism and even straight-up abuse that's taken place both off and online. These stories aren't just whispered about behind the pass or passed from one to another on the front of house floor, with #MeToo and other movements, they are plastered all over the media, too.
But how much space do we actually give to those triumphing in the industry despite all this? In truth, not nearly enough. But, it's 2018 and the tides are turning. Enter CODE Hospitality's top 100 – a powerful and comprehensive list of the UK's most influential women in hospitality, published on International Women's Day in CODE's quarterly magazine.
The list takes a close look at the industry's trailblazers, highlighting the women who have not just excelled in their fields, but those who have also stood for diversity, creativity and supporting women raising a family through modern and flexible working environments.
Tweet
This community of chefs, sommeliers, restaurateurs and influencers were selected and voted on by Adam Hyman (founder of CODE); Lisa Markwell (editor of CODE Quarterly, and food and drink editor of The Sunday Times); CEO of Fortnum and Mason Ewan Venters; restaurateur Jeremy King, co-founder of Corbin & King;  highly respected British food writer and cookery book author Diana Henry; and Richard Vines (Bloomberg's food expert).
It looks at everyone, from Asma Khan – the chef-patron of the much lauded Darjeeling Express, whose all-female kitchen was infamously 'praised' by the Michelin guide for "coping with" a busy service last year – to co-founders of the Young British Foodies Lily Jones, Chloe Scott-Moncrieff and Amy Thorne.
By creating this list, CODE hopes not only to showcase these women's talents, but to also reveal the many avenues of the often male-dominated hospitality industry in which women are very much taking the lead and flourishing.
As Markwell, says, "There's no better time than now to put a spotlight on the many women doing amazing things in the world of hospitality. Despite the oft-told stories of sweary, knife-wielding chefs and horrific working hours, times are changing. Many of our most progressive, successful food enterprises are headed by women. However, we're not saying the women on this list are good female chefs, sommeliers, hoteliers etc. We are saying they are good, full stop."
As champions of all things good in food and drink, we couldn't agree more.
Click here to view the list of CODE's 100 most influential women working in British and Irish hospitality in full.