The Foodist: The Bucket List and fried chicken's makeover
Is American-style fried chicken having a moment? A weekend festival devoted entirely to it certainly suggests so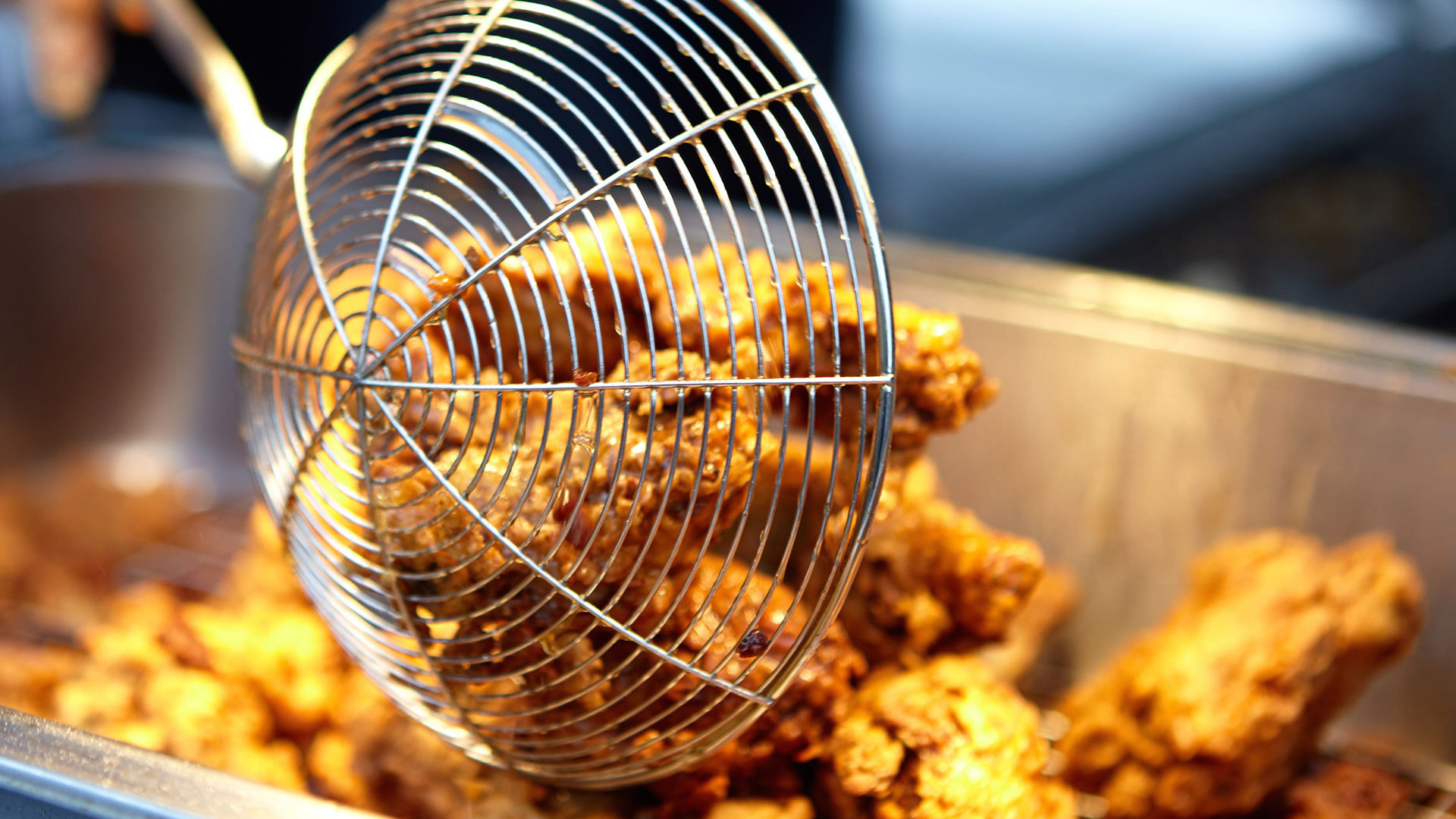 Maybe it's the crunch of crisp buttermilk batter as the first bite's taken. Maybe it's the tang of blue-cheese dressing meeting fiery wing sauce. Maybe it's the unctuous, fatty flesh that holds firmly and yet parts easily between the teeth.
Whatever it is about fried chicken, I've certainly got the hunger for it. And I don't mean the occasional craving. I mean a constant, yearning, visceral desire. In the same way a vampire finds sustenance in the blood of the living, every couple of weeks I need to throw any sense of pride out the window, take a huge bite of a chicken burger, and live in that moment for just a little while.
I've had more than enough value chicken meals at ubiquitous London fast-food chains before gigs in my teens, or hungover as a student – the kind that cost £1.50 and inspired Red Hot Entertainment's defining grime single Junior Spesh. Hell, my first London flat was directly above a Clapham branch of Tennessee Fried Chicken, which led to a few inevitable drunken visits after nights out.
But recently I've discovered a new kind of fried chicken: one that costs a bit more, but that's usually made with free-range, high-welfare birds, strong blue cheese and cream, house-made pickles and a pillowy brioche bun. It's somehow simultaneously a guilty pleasure and a genuinely reverential meal.
So imagine my elation when I heard about a festival in May that only serves that type of chicken. KERB's Bucket List is this festival. For two days, traders like Pop Brixton's Other Side Fried, Street Feast's Mother Clucker, Bill or Beak, Daja Chicken and more will ascend on the West Handyside Canopy in King's Cross, presenting one-off dishes like Korean chicken wings with gochujang glaze; cocoa chilli and maple chicken strips; tea-brined chicken strips with lime mayo, and more. If you were me, you'd go, wouldn't you? Pride be damned, I'll try them all. That should see off the craving. At least for another couple of weeks...
The Bucket List takes place 5-6 May at KERB, West Handyside Canopy. For more information, see kerbfood.com/the-bucket-list