Restaurant review: Petit Pois, Hoxton
Straight up, no-frills French classics are served in the very un-French surrounds of Hoxton Square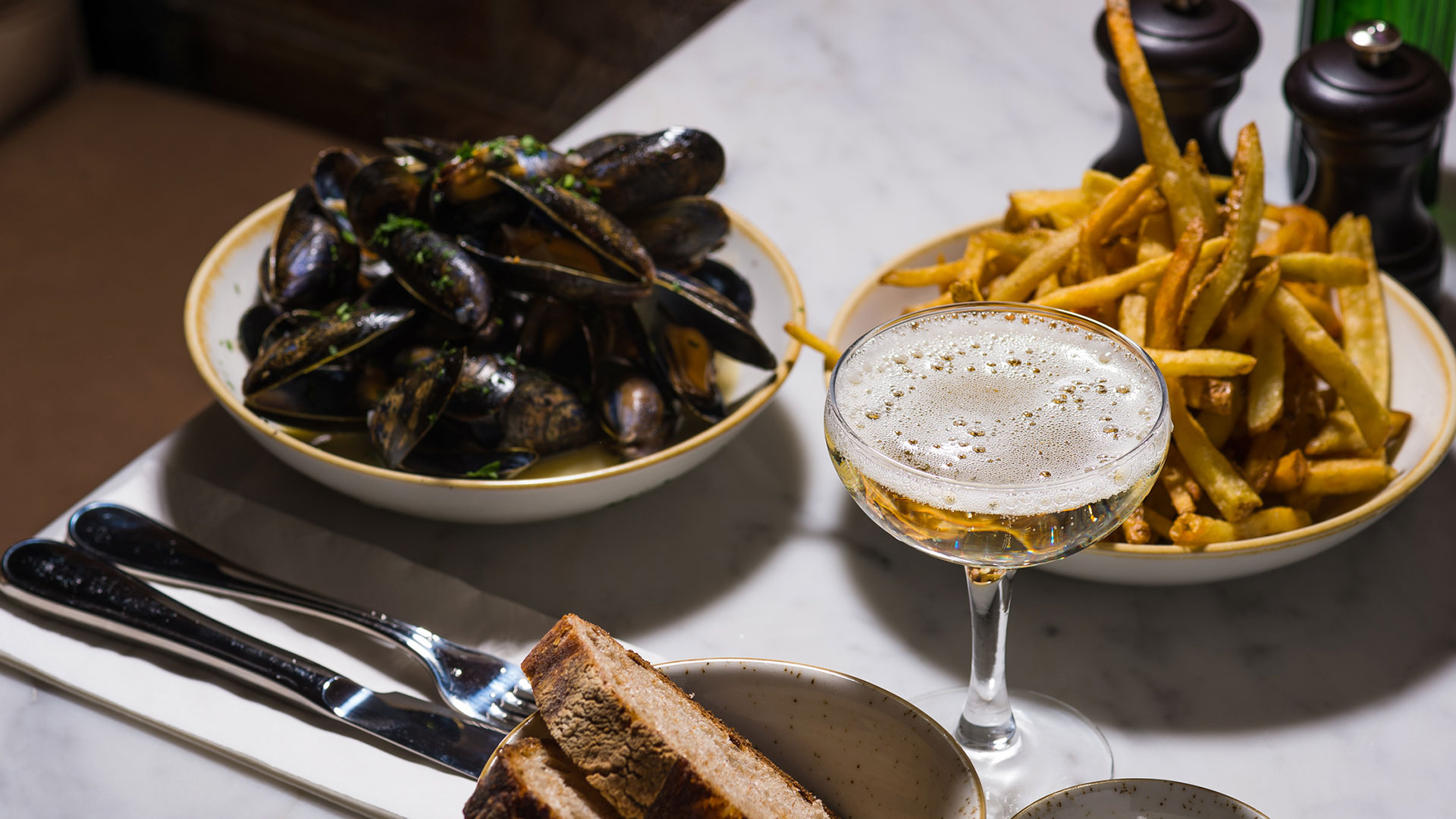 What to expect
Do not go here if you're on a diet. However, if, like us, you're responding to the cold weather by, ahem, bulking up, head to Petit Pois on Hoxton Square, where you'll find the classic French dishes served to perfection, in all their creamy, cheesy, buttery glory. 
What to drink
It's French, so the focus is obviously on wines – and you can stop in downstairs at the World's tenth Best Bar, Happiness Forgets, if you fancy something stronger. But the wine list is still put together with panache: owner Ali Burgess (who also owns Happiness) has chosen bottles that use French grape varieties and that are made in the French style. A prime example is the 2015 Cabaret Frank No. 2, made by The Aviary vineyard in Lodi, California – a medium-bodied, fruit-filled wine that went down a treat with the richness of duck confit.
What to eat
Steak frites with béarnaise sauce; duck confit with potato gratin; pissaladière (aka a puff pastry tart); lemony crab croquettes... We did mention this restaurant specialised in classic French dishes. What we didn't mention, though, was that it does them very, very well. That said, it was the cheese and desserts that really stood out: the dollop of intense yet airy-light chocolate mousse, served with relish from a giant ceramic mixing bowl, and the cheeses – a camembert washed in calvados and coated in breadcrumbs, a triple cream briquette de fleury, and herbed hard goat's cheese. Bon appétit.
Mains from £14; wines from £4.50 by the glass and £22 by the bottle. 9 Hoxton Square, London, N1 6NU; petitpoisbistro.com